Philosophy Professor to Host Interdisciplinary Roundtable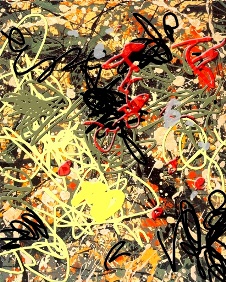 What is art?
Is art dead?
Are we still producing art?
To help answer these questions, the Art History  Graduate Forum has invited Professor Jessica Berry of
the philosophy department to host its third Interdisciplinary Round Table to be held on Wednesday, April 11, from 2:00-3:00 PM in Room 339 of the Arts & Humanities building.
The discussion will focus on Arthur C. Danto's famous article, "The End of Art: A Philosophical Defense."
Dr. Berry's research focuses on late 18th- to early 20th-century German philosophy (especially issues in epistemology and value theory in the work of Marx and Nietzsche) and in ancient Greek philosophy (especially the pre-Socratic and Hellenistic philosophers). She has taught courses on Marx, Nietzsche and Freud, Kant, Heidegger, and Aristotle, and on the philosophy of art. Recent works by Dr. Berry include: