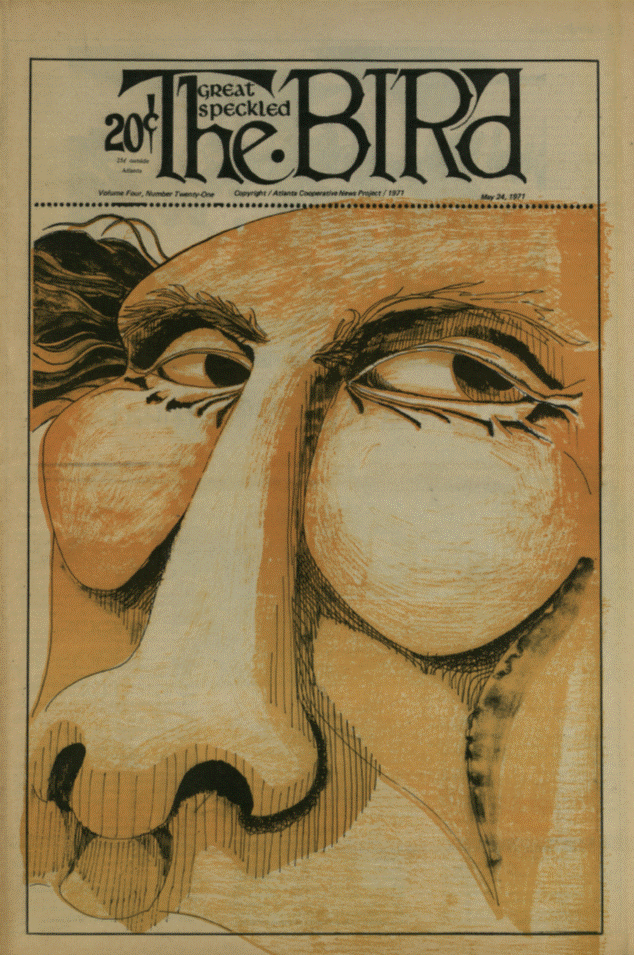 Join Georgia State University Library as we celebrate the digitized Great Speckled Bird and grant-funded traveling exhibit!
What: Great Speckled Bird Launch Party
When: Thursday, October 27th, 3:00p.m.-5:00p.m.
Where: GSU Library, 8th floor of Library South (directions)
The event is free and open to the public!
The Great Speckled Bird
Published in Atlanta from 1968 to 1976, The Great Speckled Bird was one of several underground newspapers that appeared in the United States in the 1960s. It stood out among the alternative press for the quality of its writing, its cover art and its fearless opinions and reporting on a range of topics: local government, politics, women's issues, gay liberation, abortion, music, art…The Bird was a new, radical voice from the South.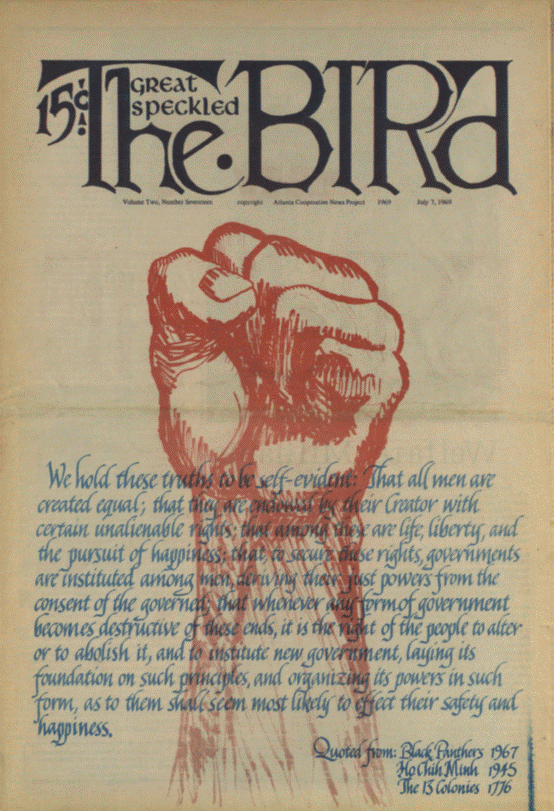 Digitization Project
In 2010, Georgia State University Library began a project to digitize The Great Speckled Bird for inclusion in its digital collections — an effort to create a searchable, accessible online resource for students, historians, and researchers.  Each issue was scanned, text was treated to make it machine searchable, and over 400 issues of The Bird were added to the Digital Collections at Georgia State University Library.
In support of this project, former members of the Atlanta Cooperative News Project and the Atlanta Progressive Media Foundation, owners of the copyright to The Bird, gave Georgia State University Library rights to place the publication online for educational and non-commercial use. Scanning of issues was completed in early 2011 and The Bird is available online in its entirety at no cost to researchers.
Check out issues of The Bird online – all of them!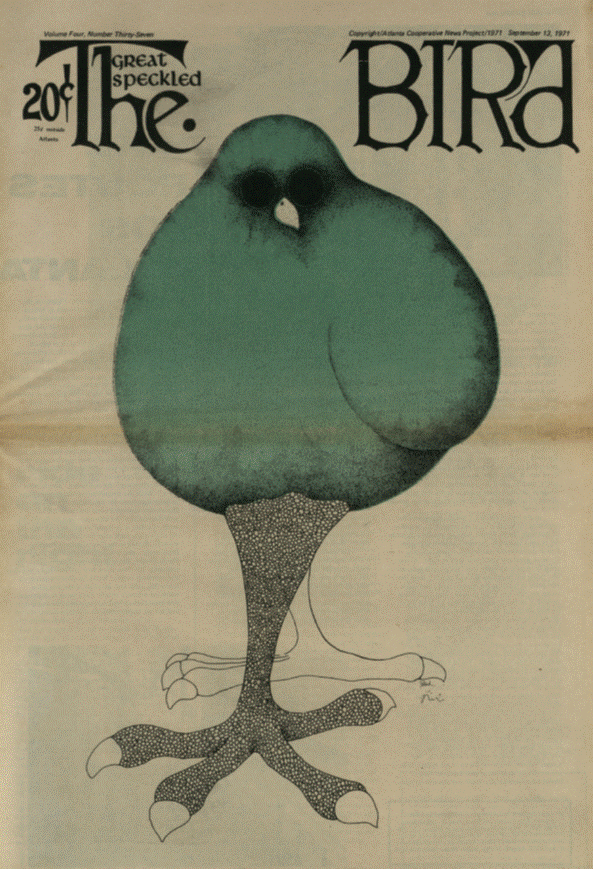 Georgia Humanities Council Grant
Thanks to a generous grant from The Georgia Humanities Council, Georgia State University Library has created a traveling exhibit, which the Library hopes will introduce The Bird to a new generation of college students and researchers, and promote academic use of this resource in Georgia and the southeast.
For information about the event, or to schedule this exhibit for your library, please contact Georgia State University Library at 404.413.2860.