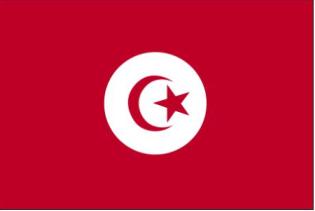 Tunisia's Transition: The Challenges of Building Democracy in a Weak State While the World is Watching. Presented by Dr. Shawn Powers, Department of Communication
As the spark that started what is now known as the Arab Spring, Tunisia's revolution, and its transition have been and will continue to be closely monitored around the world as the symbolic hero of indigenous, home grown democratic governance in the Middle East. Yet, Tunisia's transition has already experienced many challenges, including the influence of external actors (including the U.S. and European governments), internal propaganda, regional destabilization (e.g. Libya) and a lack of understanding of the roles of political actors and institutions in a robust civil society.
Dr. Powers will present findings from the field research gathered from in-depth interviews and debates with Tunisian journalists struggling to prepare the Tunisian citizenry for their first truly democratic election since the Republic's independence from France in 1956.
This event will be held on Tuesday, October 18, at 1:30 in the General Classroom Building, Room 1081. Sponsored by the Middle East Institute at Georgia State University, the presentation is free and open to the public. For more information, contact Letitia Williams at daslaw@gsu.edu or 404.413.6145.
To learn more about the history of democractic governance in Tunisia and the Middle East, check out these titles:
Gerecht, Reuel Marc. The Wave: Man, God, and the Ballot Box in the Middle East. Stanford: Stanford University, 2011.
 Hibou, Béatrice. The Force of Obedience: The Political Economy of Repression in Tunisia. Cambridge: Polity Press, 2011.
Phares, Walid. The Coming Revolution: Struggle for Freedom in the Middle East. New York : Threshold Editions, 2010
 Powel, Brieg, and Larbi Sadiki, eds. Europe and Tunisia: Democratization via Association. New York: Routledge, 2010.
 Rubin, Barry M. The Long War for Freedom: The Arab Struggle for Democracy in the Middle East. Hoboken: John Wiley, 2006.