Women's Collections Fall Fundraiser: Speak Out for Women's Rights!
SPEAK OUT FOR WOMEN'S RIGHTS!
WOMEN'S COLLECTIONS FALL FUNDRAISER
Did you realize that conducting and processing a two-hour oral history takes 30-60 hours of staff time and costs an average of $1,200?
The Georgia State University Library's Women's Collection Fall Fundraiser is being held to highlight its women's oral history programs, and to raise funds to support the Women's Collections.
Having recently completed our second interview with women's rights activist and leader Sarah Weddington, we are delighted to announce that Dr. Weddington will be guest of honor at this year's event.
Documenting women's lives with oral histories at GSU
The Georgia Women's Movement Oral History Project began in October 1995, and is an integral part of the Donna Novak Coles Georgia Women's Movement Archives. It documents the second wave of the women's movement in Georgia, and in particular, state-wide efforts to pass the Equal Rights Amendment.
The Activist Women Oral History Project began in October 2006, and forms part of the Archives for Research on Women and Gender. This project is broad in scope and the subject matter includes domestic violence, women's health and reproductive justice, politics, policy making and law, child sex trafficking, philanthropy, community activism, art and culture, equality in the workforce, and civil rights.
FEMINIST FALL FUNDRAISER
The home of State Representative Kathy Ashe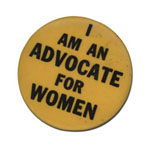 82 Westminster Drive, NE
Thursday, November 10, 5:30-7:00 p.m.
Kathy's home is wheelchair accessible
View directions to the event
Please RSVP by 11/4/2011
404-413-2880 / mgerrard@gsu.edu
Suggested attendee contribution: $100.00
Click here to contribute or contact Natalie Blake 404-413-2707 / nblake@gsu.edu
EVENT HOST COMMITTEE (this list will be updated daily)
Hear Me Roar ($1,000.00)
Kathy Ashe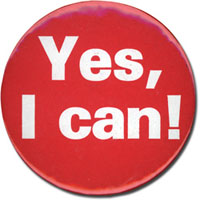 Lucy H. Draper
Anne Deeley Easterly
Judith Rooks
Beth Schapiro
Laura Voisinet
Now You're Talking ($500.00)
Elaine Alexander
Eleanor Babcock
Margaret Curtis
It's All About Us ($250.00)
Linda Bell
Carol Binns
Justine Boyd
Margaret Clarkson
Cathy Cox
Ann Curry
Carolyn Curry
Diane Fowlkes
MaryAnne Gaunt
Nancy Hall
Charles Huddleston
Carole Ashkinaze Kay
Mary Long
Anne Page Mosby
Carrie Nelle Moye
Nan Orrock
Janet Paulk
Planned Parenthood Southeast
Cathey Steinberg
Leola Reis
Judith Taylor
Special GSU Guest
Nan Seamans, Dean of Libraries