FYI: SciFinder Scholar Web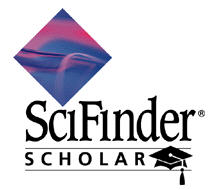 Chemical Abstracts Service (CAS) has announced that the client version of SciFinder Scholar will be discontinued as of June 30, 2011. After June 2011 we will have 3 cocurrent user access to SciFinder Scholar Web. You will need to create an username/password to use the web version. Click here!

"SciFinder is a research discovery tool that allows you to explore the CAS databases that contain literature from many scientific disciplines including biomedical sciences, chemistry, engineering, materials science, agricultural science, and more! With SciFinder, you can be more creative and productive in your research process. SciFinder is easy-to-use and offers you:
Access to current, high-quality scientific information
Links to more relevant journal articles and patent documents than any other source
The ability to significantly improve your productivity
Capabilities for exploring substructures and reactions"
View a demo of the web version of SciFinder.
For more information checkout the Chemistry Research Guide or contact the Chemistry Librarian, Robert Tomaszewski (rtomasze@gsu.edu).