Valuable Vestige: Usable 5.25 inch floppy drive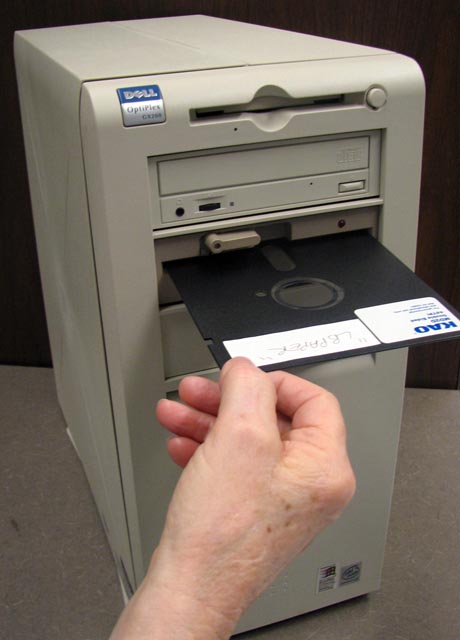 There are good reasons for certain repositories to keep outdated computer technology.   Important information may only exist on these legacy systems.   Archives routinely acquire historical records stored on obsolete computer formats and need to migrate them to newer storage devices.
A 5.25 inch floppy drive is available for you to copy old files to new storage media.  It is housed in Georgia State University Library's Special Collections and Archives and is the only working 5.25 floppy drive available to the GSU community.
This legacy system has saved the day for several faculty members.  GSU history professor Merl Reed was able to recover the manuscript for his book, Educating the Urban New South:  Atlanta and the Rise of Georgia State University, 1913-1969, using this equipment.
The 5.25 drive is housed in a 2001-era Pentium III computer running Windows95.  Newer operating systems don't have software drivers for a 5.25 drive.