Philosophy Department Neurophilosophy Forum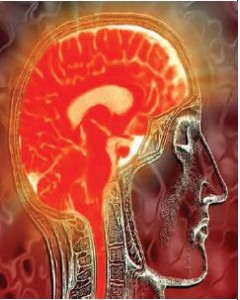 Interested in learning about the relationship between the mind and the body? Then attend a free lecture presented by the Department of Philosophy's Neurophilosophy Forum.  The Neurophilosophy Forum comprises a series of informal discussions among neuroscientists and philosophers at Georgia State and Emory University about issues related to the connection between brains and behavior.
Date: Friday, October 22, 2010
Time:  12:30 P.M. – 2:00 P.M.
Location: Department of Philosophy Conference Room, 34 Peachtree St, 11th floor
Presenters: Dr. Jeffrey Poland (Brown University and Rhode Island School of Design) and Barbara Von Eckardt (Rhode Island School of Design)
Abstract: "Relations between cognitive science and neuroscience have been frequently framed in terms of 'reduction,' 'autonomy,' 'mechanism' and other language that fails to capture the many dimensions currently pursued in research programs in cognitive neuroscience. After critically reviewing various past attempts to conceptualize the relations between cognitive science and neuroscience, Drs. Poland and Von Eckardt will outline six dimensions of integration and illustrate them with case studies."
 Want to learn more? Below are a few books to get your started. All these and more can be found by using GIL, the online library catalog.
Bechtel, William, and George Graham, eds. A Companion to Cognitive Science. Malden, MA: Blackwell, 1999.
Call Number: BF311 .C578 1999
Location: Library North 5
Churchland, Patricia Smith. Neurophilosophy: Toward a Unified Science of the Mind-brain. Cambridge, MA: MIT Press, 1986.
Call Number: QP360 .C49 1986
Location: Library South 4
Leidlmair, Karl ed. After Cognitivism: A Reassessment of Cognitive Science and Philosophy. New York: Springer, 2009.
Call Number: BF311 .A33 2009
Location: Library North 5
Poland, Jeffrey Stephen. Physicalism: The Philosophical Foundations. Oxford: Clarendon Press, 1994.
Call Number: B825 .P63 1994
Location: Library North 5
Von Eckardt, Barbara. What is cognitive science? Cambridge, MA: MIT Press, 1993.
Call Number: BF311 .V624 1993
Location: Library North 5