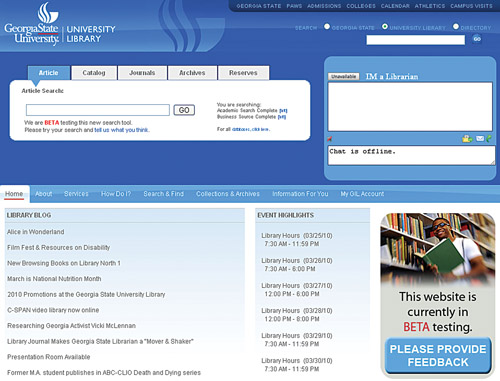 The Georgia State University Library has recently launched a beta version of our redesigned website. This new site is accessible at library.gsu.edu/beta and allows our patrons to provide user feedback. Doug Goans, the head of Digital Library Services says, "This is not just a redesign of the site's look-and-feel. We have created a leaner architecture and a more intuitive navigation as well."
The site was redesigned to better support the needs, tasks, teaching and learning of our users, based on surveys, focus groups and usability studies. It is also constructed to integrate better with other Georgia State sites, like PAWS and the University Calendar.
Please test it out and provide us with your feedback so we can incorporate your suggestions into the final version.