Soprano in the Stacks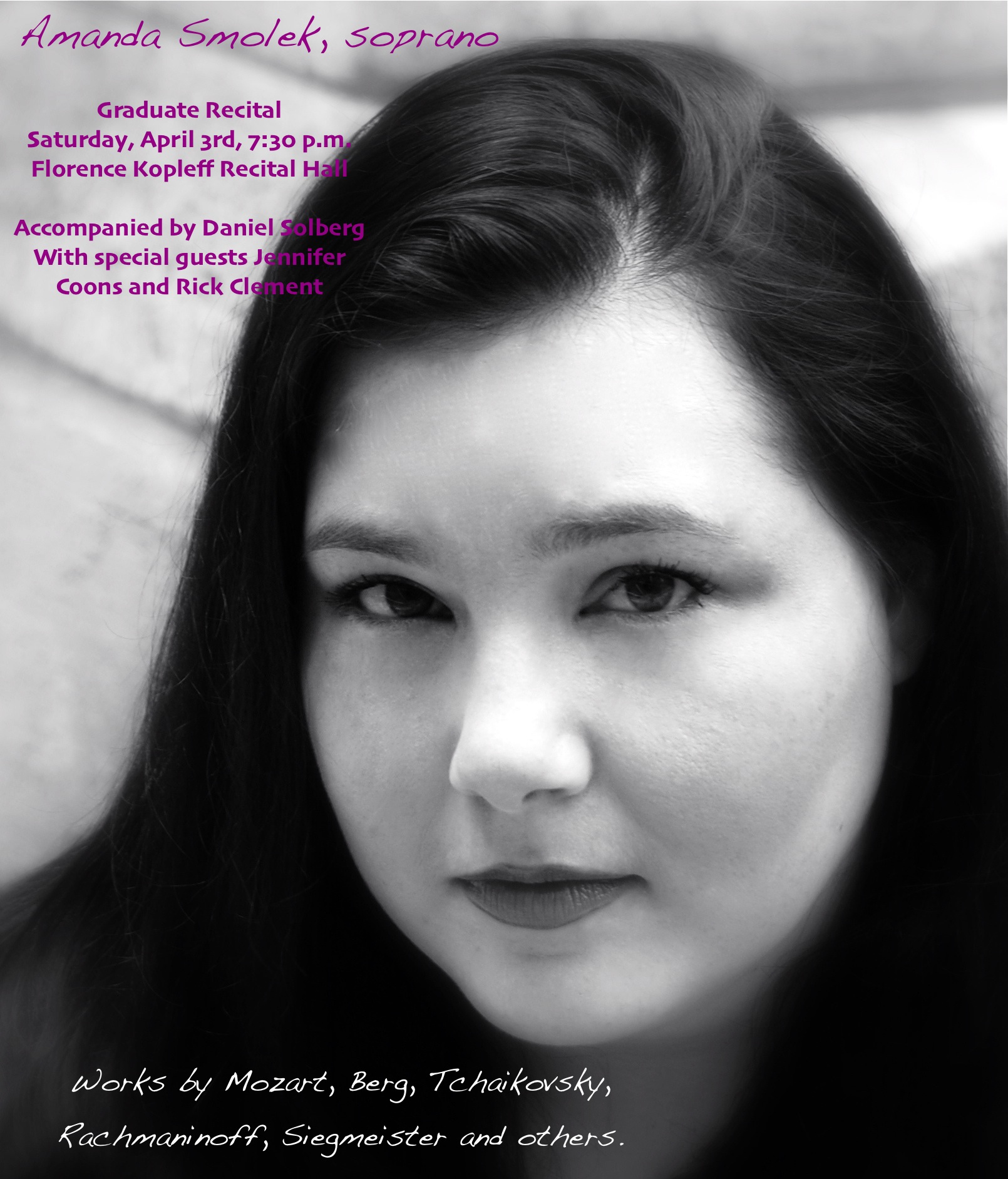 Soprano Amanda Smolek is a graduate student in the School of Music. She's also one of the Library's Graduate Research Assistants! Amanda will perform her graduate recital Saturday evening, April 3, at 7:30 in Kopleff Recital Hall.
The music Amanda has chosen is a challenging, yet playful, set of works, including pieces by Mozart, Berg, Tchaikovsky, Rachmaninoff, and Siegmeister.
For a preview of the pieces you'll hear at the recital, you can listen online using one of the Library's streaming audio services, Naxos Music Library or Classical Music Library. Search a composer and see all that's available!