TRANSforming the Archives: An event to celebrate the Georgia Transgender Oral History Project
Celebrate Atlanta's Pride month by attending our annual "Out in the Archives" event! The Georgia Transgender Oral History Project is dedicated to documenting the lived experiences of trans and gender non-conforming people who live or have lived in Georgia. Join us to celebrate the hard work of the volunteers and interviewees who have created a solid and exciting foundation for this important project, and participate in a discussion about the importance of documenting trans history. This event is free and open to the public.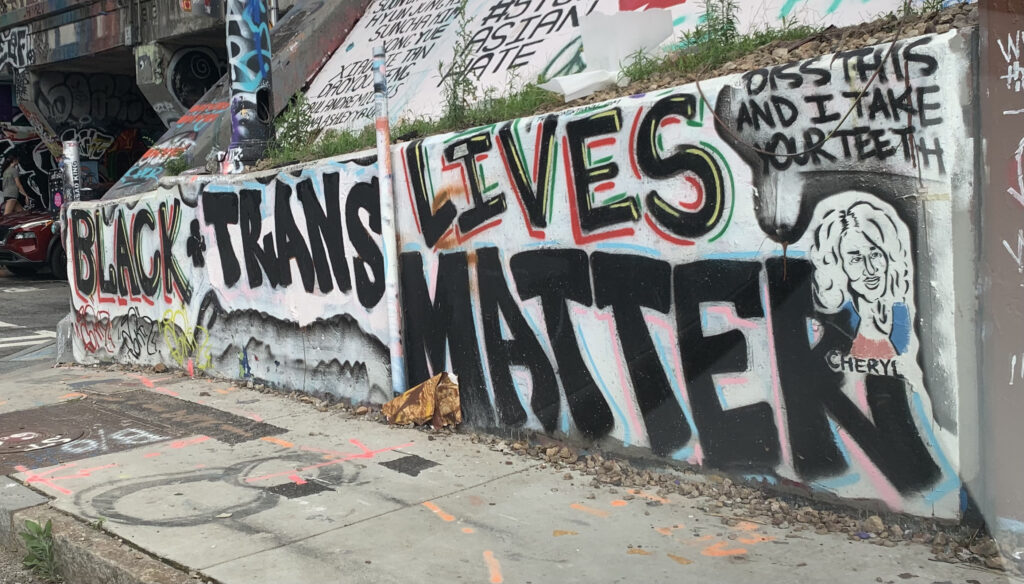 When: Tuesday, October 25, 2022, 5:00-6:30 pm
Where: Special Collections and Archives, 8th Floor, Library South, 103 Decatur Street SE., Atlanta GA 30303
Directions: https://library.gsu.edu/about/visit-the-library/
Light refreshments will be served
---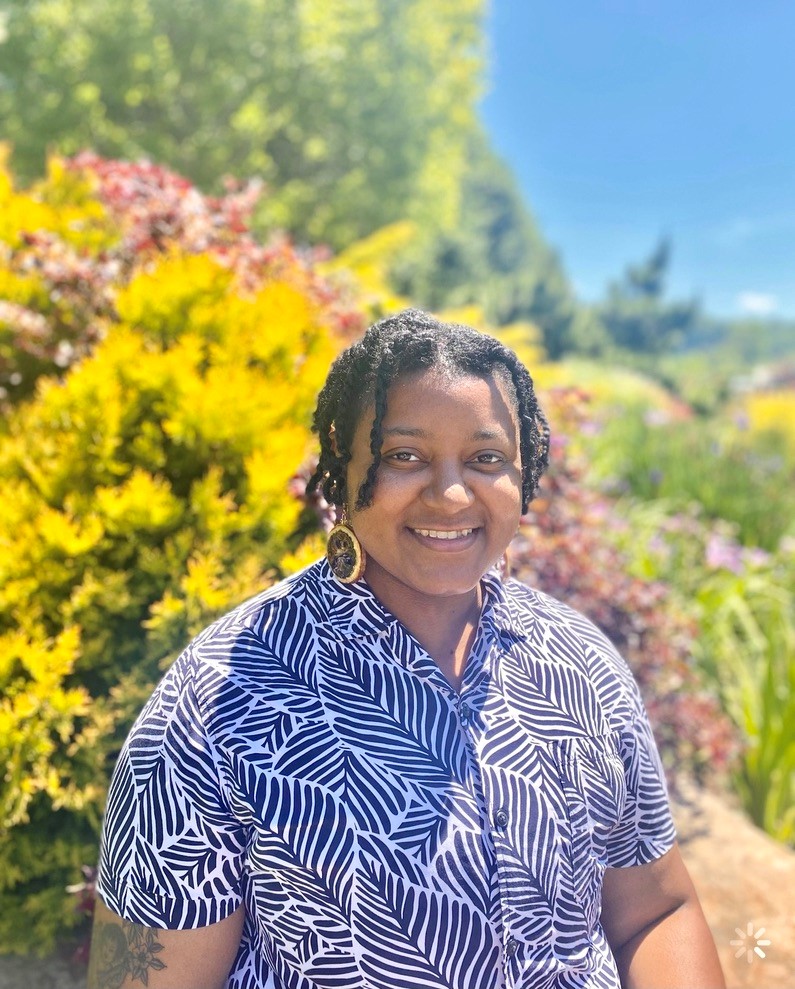 Ashby Combahee (he/him and she/her) is a memory worker based in Atlanta, GA. In addition to being an interviewer and advisor for the Georgia State Transgender Oral History Project, Ashby holds a full-time position as a librarian/archivist at the Highlander Research and Education Center. Ashby is also the co-founder of Georgia Dusk, a southern liberation oral history project connecting the intersections of Black movement and cultural work in Atlanta, GA across generations. Ashby holds a B.A. from Bennington College and is completing an M.A. in Education at Goddard College.
---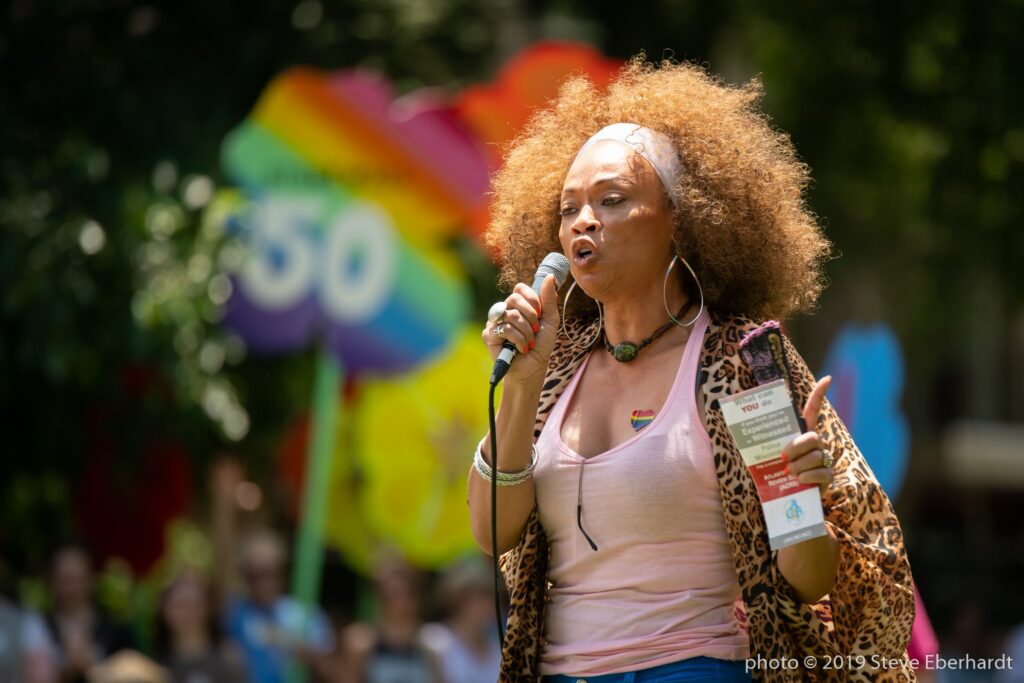 Tracee McDaniel
Tracee McDaniel (she/her) is the founder and Executive Director of the Juxtaposed Center for Transformation, an advocacy, consulting and social services organization specifically designed to empower the trans and gender non-conforming community. In 2013, Tracee published Transitions: Memoirs of a Transsexual Women, and 2014, she became a vetted trainer for the United States Department of Justice CRS program, "Law Enforcement and Transgender Community," which educates federal law enforcement officers how to better interact with Trans people. In 2015, Tracee was invited to brief the White House about employment and economic equity at its Trans Women of Color History Month Briefing. In 2016, she was appointed to serve on the Atlanta Citizen Review Board.
Tracee organized Atlanta's annual Trans Day of Remembrance Vigils for ten years. She also served on the Trans Housing Atlanta Program's board of directors, the Center for Civil and Human Rights LGBTQ Institute Advisory Board, and Mayor Keisha Lance Bottoms' TLGBQI Advisory Council. In 2020, Tracee was recognized in a resolution from the Georgia House of Representatives, when she received the Yellow Rose Nikki T. Randall Servant Leadership Award.
---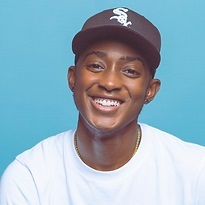 Amari McGee
Amari "Mari" McGee (he/him) is an LGBTQ+ professional speaker, educator, activist, life coach/consultant, and content creator. During his professional career, Mari has been featured in Canva, USA Today, and PinkNews. He delivers educational and inspirational keynote presentations that focus on gender identity empowerment, transgender history, and family acceptance. Mari is a transgender man who, after years of gender dysphoria, decided to dedicate his life to educating and empowering the next generation of trans youth and young adults. As an inspirational speaker, educator, and consultant; Mari also brings over 5 years of experience as a transgender activist to his work.
---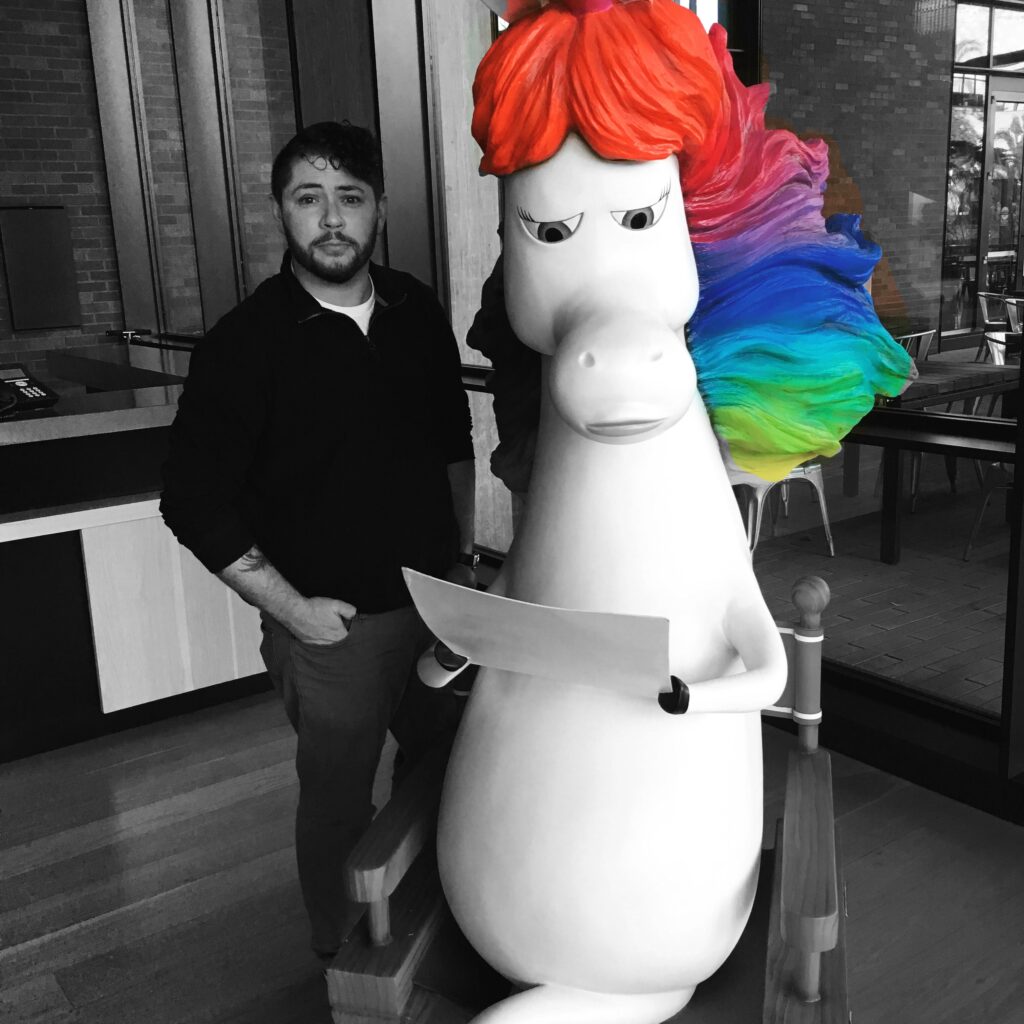 A.C. Panella
Very few people have two PhDs. AC Panella holds a Ph.D. from Union, as well as a, being a Professor of Hot Dog (P.H.D.). His forthcoming book is titled Our Transcestors Lived Here, a look into trans collective memory.
His research sits at the intersections of trans/gender, museum, and communication studies. His dissertation focused on trans collective memory as represented in visual culture and the built environment centering the SF Trans Cultural District. He is a communication professor at Santa Rosa Junior College and started his career as an activist and organizer. He has worked on a variety of social justice projects, including ones related to urban planning, trans identity, undocumented rights, the environment, and labor.
When it comes to higher education, he has worked in professional development and student services and has a passion for connecting students to their larger community. In the area of museum and archive studies, he works with the Union Institute & University Museum Studies Collective and is part of the Georgia State Trans Oral History Project. When he isn't square-eyed from living on Zoom, he is teaching himself a ridiculous hobby, is a pet parent, and a truncle (Trans-Uncle), two super adorable kids.
He believes if life is a story, to make it a good one.