Out in the Archives: Atlanta's Pride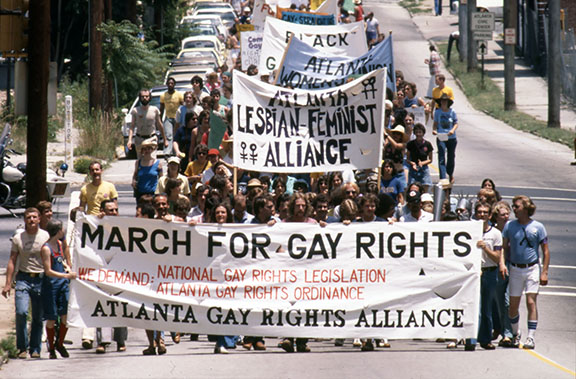 On October 28 at 4:00 pm, Georgia State University Library's Special Collections and Archives will host a virtual event to highlight its Gender and Sexuality Collections. In this, the 50th anniversary of Atlanta's Pride, the event will highlight two of the city's Pride organizations. Speakers include Lynn Barfield, Operations Manager for the Atlanta Pride Committee, and TAYLOR ALXNDR, Executive Director of Southern Fried Queer Pride.
Wednesday, October 28, 4:00 pm-5:30 pm
Join us virtually:

Send us your questions before and during the event at: libevents@gsu.edu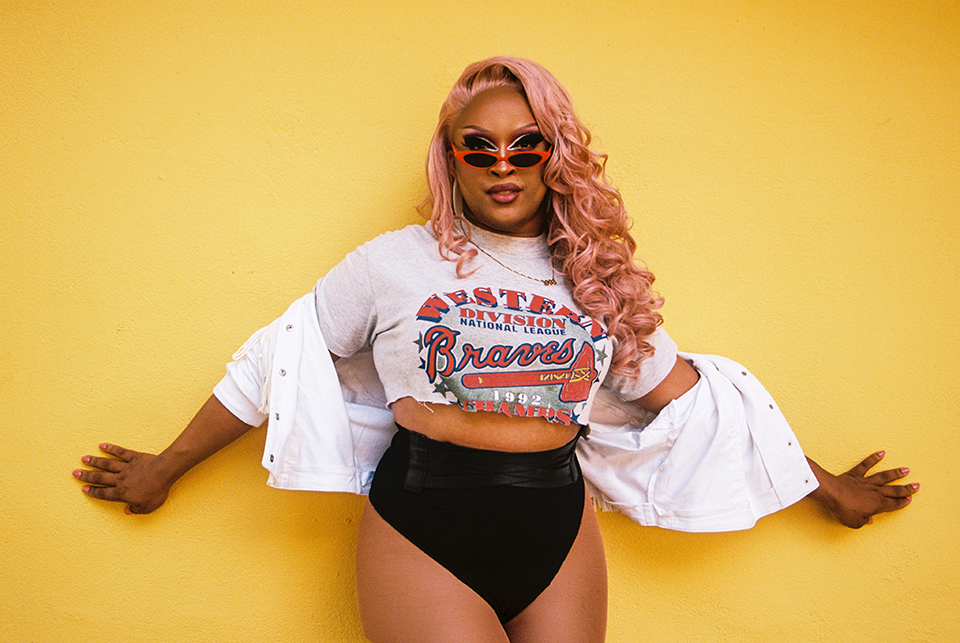 TAYLOR ALXNDR (they/she) is a DIY musician, drag performer, and community organizer based in Atlanta, GA. Raised in the rural edges of the metro area, ALXNDR has been creating in and captivating Atlanta and beyond since 2011. ALXNDR is the co-founder and current executive director of Southern Fried Queer Pride (SFQP), an Atlanta-based non-profit organization empowering Black queer and QTPOC centered communities in the South through the arts. They are also the mother of the House of ALXNDR, an Atlanta-based drag family and events hub, creating drag-centered, inclusive events.
Getting her start performing at dive bars in the local Atlanta subversive queer drag scene, ALXNDR broke through in 2017 with her debut single "Nightwork", an ode to the underbelly of nightlife. She followed it with her debut EP, Noise, later that year. In 2018, ALXNDR released her debut album Hologram. Writing, producing, and creative directing all of her music and content, ALXNDR's DIY approach to her craft is born out of a need for honesty and an appreciation of the art form. ALXNDR's live shows are a mixture of her interactive and improvisational background in drag, interest in video projection, and a foundational belief that music can make you think and dance.
ALXNDR's work has been featured in Vice, Forbes, Out Magazine, Vogue, them., and more. Bandcamp called them an "underground drag icon". They were voted as Atlanta's Best Drag Queen & Best LGBTQ Performer in 2019.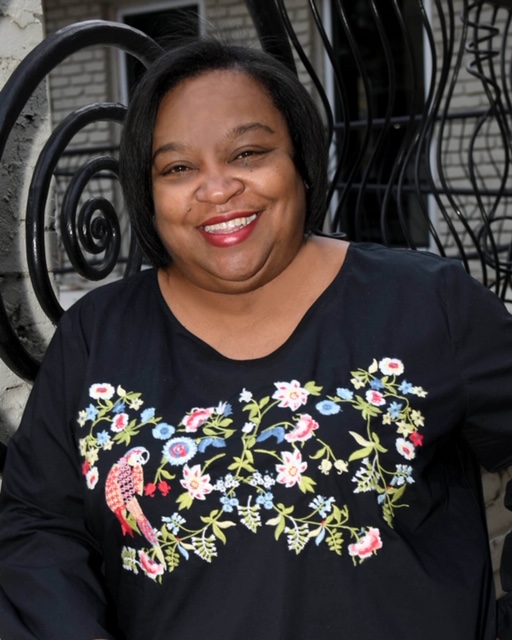 Lynn Barfield currently serves as the Operations Manager for the Atlanta Pride Committee. She's a native Georgian – and still has the Grady Baby t-shirt she was sent home in- and grew up in Jonesboro, Georgia south of Atlanta.
The youngest of nine children, Barfield flew the nest to attend the University of Georgia with the hopes of being the greatest teacher any kid could ever have, only to become discouraged and decided to take her skills to the non profit sector. She has served as a development liaison between Hands On Atlanta and the Coca Cola Company; with the Georgia Department of Natural Resources as a community and volunteer liaison for park rangers and management staff. She then served as Executive Director for Enlight Atlanta, a grant funded program that helped public schools and colleges establish gay/straight alliances in their educational space.
Barfield has served as board president with For the Kid in All of Us, Inc. and as a volunteer for Chris 180, AID Atlanta, and the More to Love Foundation. She is an admirer of good wine and whiskey, Bulldog football, all things music and good food.