Dr. Diane L. Fowlkes, 1939-2020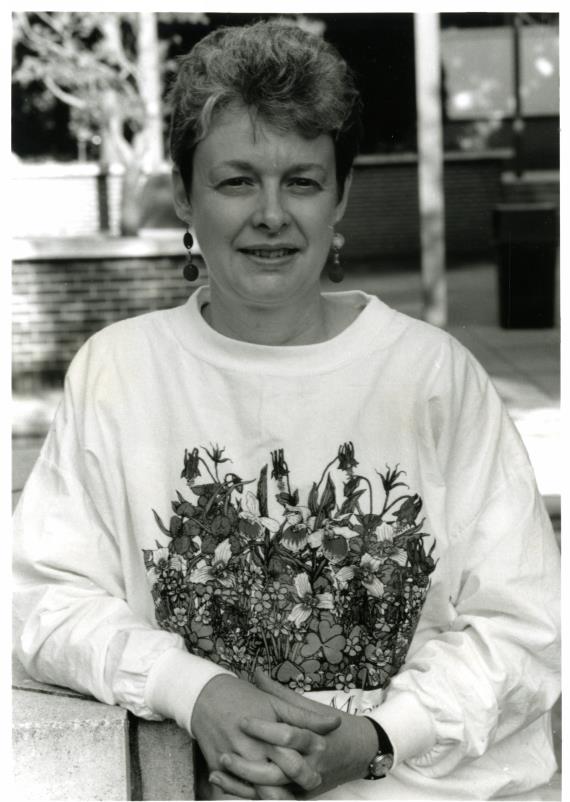 It is with great sadness that we share the news of the passing of a dear friend of the Georgia State University Library, Dr. Diane L. Fowlkes. Diane worked at Georgia State University for over 25 years, and was instrumental in establishing the Women's Studies Institute (now the Institute for Women's, Gender and Sexuality Studies). She was also an avid supporter of the Women's Collections in the Library's Special Collections & Archives. Morna Gerrard, Women's Collections Archivist, shares these words of reminiscence.
Diane L. Fowlkes received her B.A. in French language and literature from Southwestern at Memphis, her M.A. in political science from Georgia State University and her Ph.D. in political science from Emory University. The recipient of a Fulbright Scholarship, Diane attended the Open University in the United Kingdom, 1985-1986.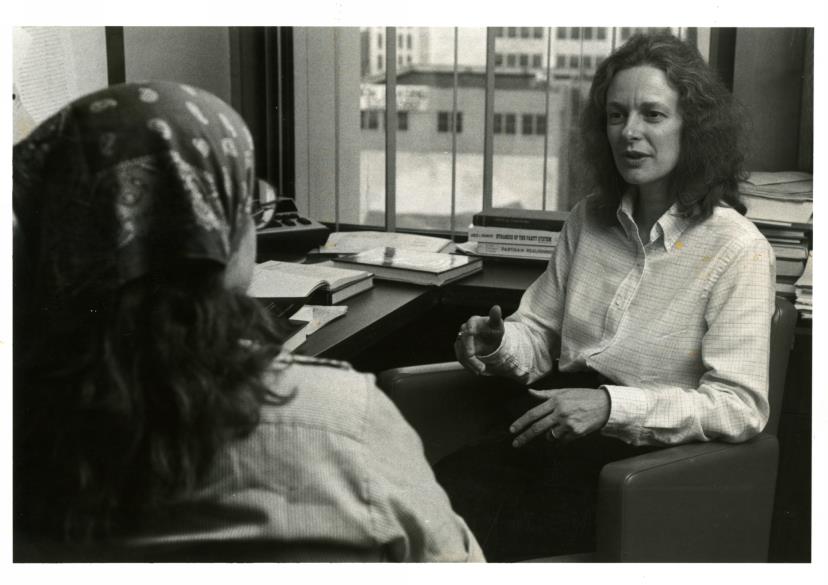 Diane's research and teaching interests included feminist theory, women and politics, and the scope of women's studies. Her book, White Political Women: Paths from Privilege to Empowerment, was nominated for the Victoria Schuck Award for the best book on women and politics of the American Political Science Association. It was also nominated for the Berkshire Conference of Women Historians Book Award, the Elliott Rudwick Prize of the Organization of American Historians, and the Joan Kelly Memorial Prize in Women's History of the American Historical Association (1992).
Diane served as consultant for various groups, including the Cave Springs Georgia Housing Authority (1994) and the Wellesley College Center for Research on Women (1982-1985). She was also a reviewer of books and board member for a variety of journals and magazines. She was a member of the American Political Science Association, the Women's Caucus for Political Science, the National Women's Studies Association, and the Southeastern Women's Studies Association. At Georgia State University, Diane served on a variety of panels including the University Senate (1995-1998) and the Committee on Faculty Women's Concerns (1989-1992). In 1998, the year she retired from Georgia State, Diane was appointed Professor Emerita, and during the spring commencement of that year, she was honored with the University's Exceptional Service Award. Post retirement, Diane worked on a semi-autobiographical novel, Jump.
This is how I knew Diane:
During the 1990s, when dedicated women's rights activists approached Georgia State University with a detailed plan to create a women's archive (which became the Donna Novak Coles Georgia Women's Movement Archives), Diane represented the Women's Studies Institute in supporting their endeavors, and her support throughout the 25-year expansion of the Women's Collections was unwavering. Diane donated her papers to the Archives and was interviewed for the Georgia Women's Movement Oral History Project. She was also a very regular financial supporter of the Archives.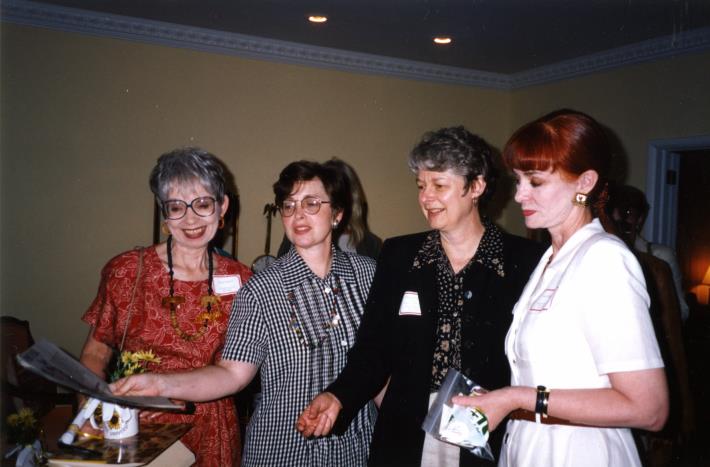 When I became archivist for the Women's Collections in 2005, Diane had retired, but somehow we found each other and over the years we developed a strong and caring friendship. While Diane was still in good health, we met regularly for lunch at Rosa's pizza, and talked about life, the women's collections, women's issues, and women in academia. When Diane could no longer drive downtown, I visited her at her town home and then at her assisted living home. During these visits, we would gather together a little more of her library or papers to donate to the archives, and we would laugh and complain a lot as we envisioned a world that was fair and equitable. We would also talk about Diane's life and its relationship to her novel's protagonist, Sophie.
The Diane I knew was a wonderful woman. She was frank and grounded and hugely intelligent. She was dignified and humble, and she believed in justice and equality. I feel deeply privileged to have been able to be Diane's friend during her more robust years and through the years when her health was failing. And I am humbled that she trusted me enough to be vulnerable during those later, challenging months. I, like so many others who knew and loved her, will miss her deeply.