Another Anti-Racism Reading List
In 2019, the GSU Library shared an anti-racism reading list compiled by Ibram X. Kendi, professor and Director of the Antiracist Research and Policy Center at American University in Washington, DC. This list included links to the library's holdings of every book on that list. These links are still live and relevant today.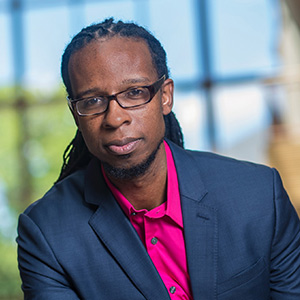 However, we now find ourselves at an unprecedented moment in US history, with antiracist protests sparking across the country… and, due to safety precautions because of the coronavirus, no access to our library's print collection. Here we are offering another, shorter reading list, also courtesy of Prof. Kendi (though there are many other anti-racism reading lists circulating now), with links to electronically accessible versions of these books where possible.
These books are available as ebooks, either through the GSU Library or through HathiTrust's Emergency Access Library. The links here will take you to the electronic version, regardless of where the electronic book "lives."
Alex Haley, Roots (1977; reprint available)
Kiese Laymon, Heavy (2018)
The GSU Library does own the books below (marked with asterisks), but currently we only hold them in print form. Consider purchasing these books online.
These items, also on Prof. Kendi's list, are not currently owned by the GSU Library. Consider purchasing them from the links above.
Susan Cousins, Overcoming Everyday Racism (2019)