2019 Georgia Women's Movement Project Spring Event: "The Milk of Woman Kindness"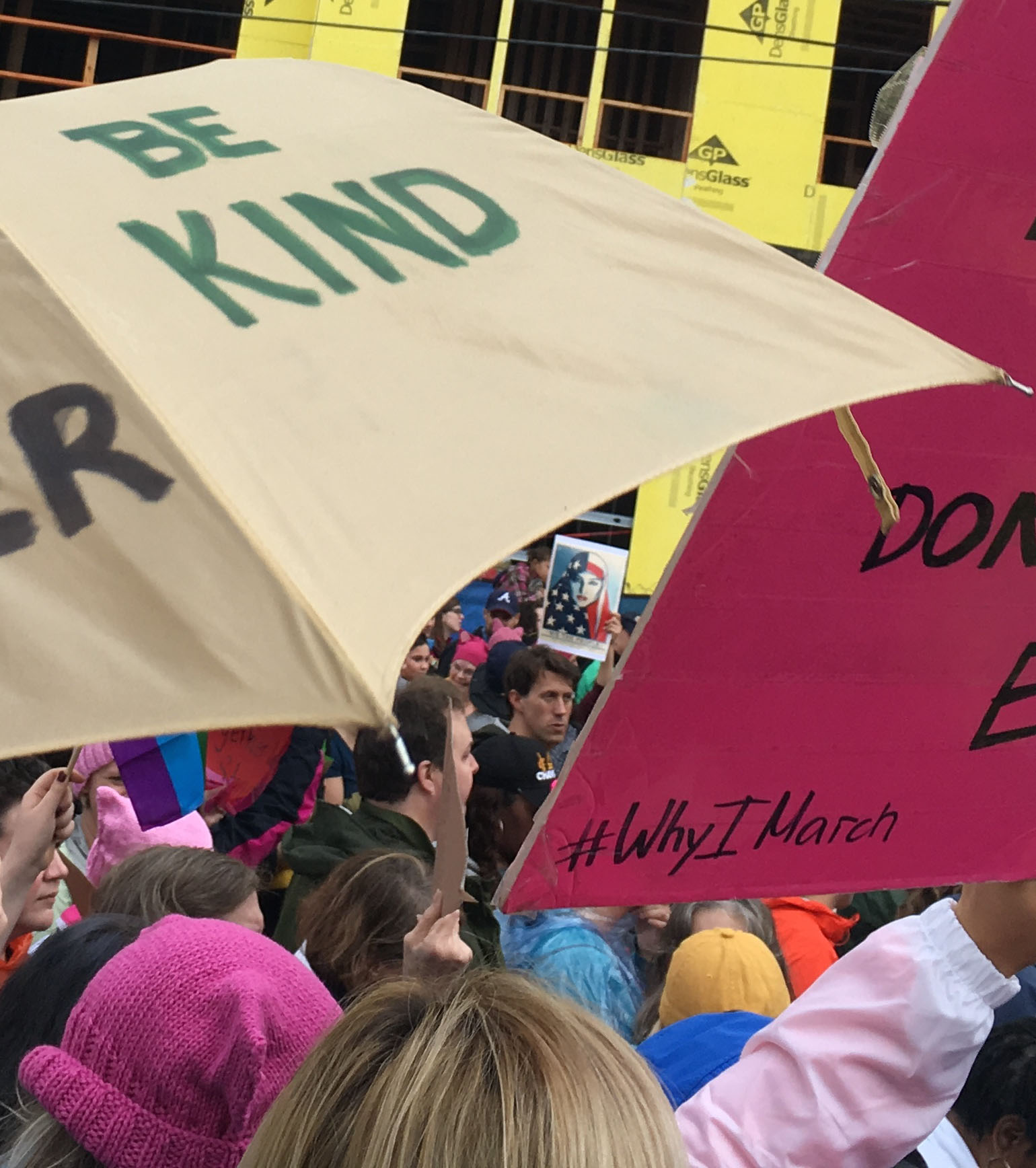 The Georgia Women's Movement Project Spring Event is held annually to highlight collections in the Georgia State University Library Women's Collections, and to celebrate the lives of the unsung heroines of the women's movement in Georgia.
The 2019 event will highlight the work of women who help and serve other women and families. Sandra Barnhill (Foreverfamily), Awaz Jabari (Refugee Women's Network), Mary Kane (Altrusa), and Deborah Richardson (International Human Trafficking Institute) will provide insights and wisdom.
Tuesday, April 23, 5:00-7:00 pm
Special Collections and Archives
University Library South, 8th Floor
100 Decatur St. SE
Atlanta, GA 30303
Register for event
or RSVP to mgerrard@gsu.edu / (404) 413-2888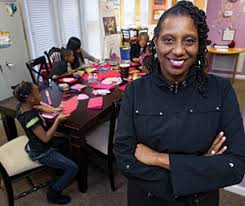 Sandra Kay Barnhill, an attorney, is the founder and National President of Foreverfamily, a nonprofit agency created in 1987 to diminish the impact of the parent's incarceration on the children. Foreverfamily is headquartered in Atlanta with affiliates in Atlanta and Louisville, KY.
Sandra's pioneering work in this area has been recognized by the Ms. Foundation who awarded her their Woman of Vision Award, Barrister Magazine which heralded her as "One of Twenty Lawyers Who Make a Difference", Savvy Magazine which selected her as "One of Forty Women Under Forty to Watch" and the Atlanta Business League which recognized her as one of Atlanta's Top 100 Black Women of Influence. She was a 2004 recipient of the Ford Foundation's Leadership for a Changing World Award and a 1997 recipient of an Annie E. Casey Children and Family Fellowship.
Sandra is a member of the ABA Commission on Youth At Risk and is a consultant for the National Institute of Corrections and a frequent workshop and conference presenter.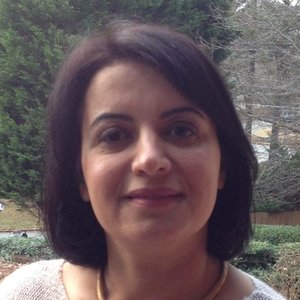 Awaz Jabari is the Social Adjustment and Leadership Program Coordinator for Refugee Women's Network. Originally from northern Iraq, she has lived in the United States since 1997. She worked as Senior Case Manager/Victim Advocate for the Refugee Family Services Domestic Violence program from 2001 through 2013. She has also worked as a Self-Sufficiency Manager for Partnership for Community Action and has managed microenterprise employment programs. She received two awards for her outstanding contributions to ending violence against women in Georgia.
Awaz has more than 17 years of experience working in the nonprofit sector. She has received extensive training in providing domestic violence services, including Refugee Women's Network leadership training, Georgia Coalition Against Domestic Violence Legal Advocate and Domestic Violence Advocacy training, GMAAC training for court interpretation, DeKalb Rape Crisis Center training on working with victims of sexual assault, and Client Services and Sensitivity. She has served as a board or committee member for the Policy Team of SAVE (Stop Adolescent Violence and Exploitation), The Interfaith Committee of the DeKalb County Task Force Against Domestic Violence, and Partnership for Community Action.  Awaz holds a degree in Education from Erbil Community College and a diploma as a Business Office Specialist from DeKalb Technical College. She holds a Certificate of Nonprofit Leadership and a Certificate of Supervision & Management from the Georgia Center for Nonprofits.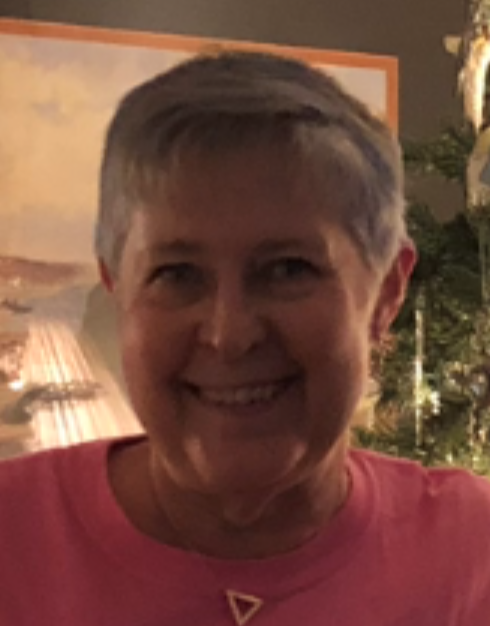 Mary Kane became an Altrusan in 1999, and has since served her Club in a variety of positions, which include President, Vice-President, Secretary and various Committee Chairs. She also served District Three as a Director and Leadership Committee Chair. She currently serves on the board of the Altrusa District Three Foundation, a 501(3)c organization. Her involvement in community organizations includes Choir Board President at her church, Service Unit Director and Troop Leader for Girl Scouts.
Mary has been a Registered Nurse for 43 years, a Certified Diabetes Educator for sixteen years and retired at the rank of Lieutenant Colonel from the U.S. Army Nurse Corps Reserves.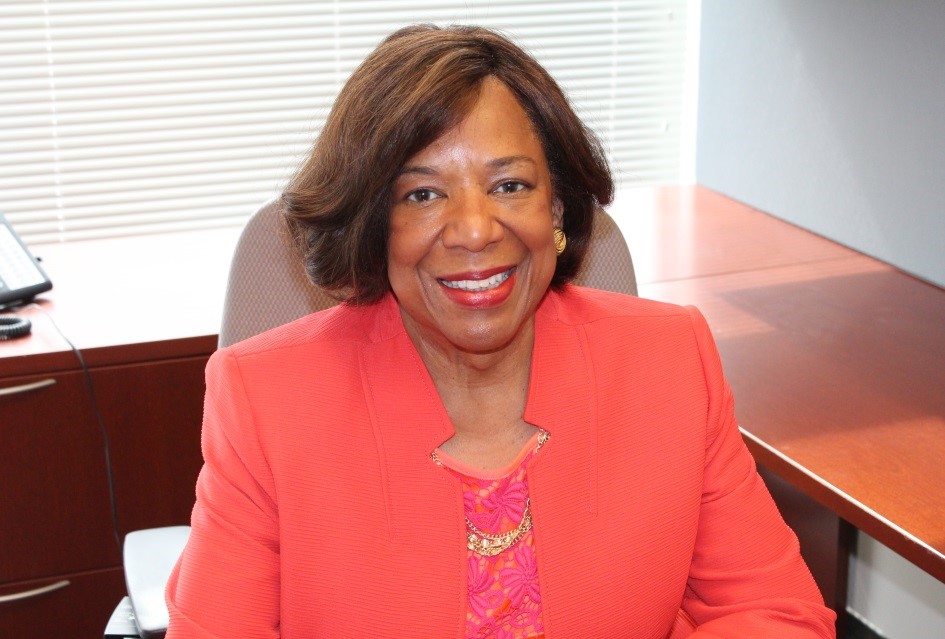 Deborah J. Richardson is a nationally recognized expert on social justice for women and girls and advocate to end human trafficking.  Twenty years ago, she pioneered some of the first programming for sexually exploited girls, then led a national campaign to eradicate the facilitation of trafficking on online platforms, testified before Congress, and advised more than 20 communities throughout the United States on organizing and implementing their efforts to address child sexual exploitation.
She is the Executive Director of the International Human Trafficking Institute of the National Center for Civil and Human Rights, leading a three-year strategic plan to reduce human trafficking in Metro-Atlanta.  Deborah founded IHTI in 2014 in her former role as Executive Vice President of the Center for Civil and Human Rights.  Her impactful career includes serving as Chief Program Officer at Women's Funding Network in San Francisco, CEO of The Atlanta Women's Foundation, Director of Program Development for Fulton County Juvenile Court, Founding Executive Director of the Juvenile Justice Fund (now Youth Spark) and Managing Director of the National Black Arts Festival.  Since 2018 Deborah has served as the Alonzo F. and Norris B. Herndon Human Rights Expert in Residence in the Honors College of Georgia State University.
Deborah has been honored by many organizations for her community service and contributions to the field of addressing human trafficking.  Most recently she received the Lives of Commitment Award from Auburn Theological Seminary, Big Voice Award from Georgia Voices for Children, Community Service Award by Spelman College Board of Trustees and The Pathbreaker Award from Shared Hope International.