Georgia Association of Educators records open; periodicals online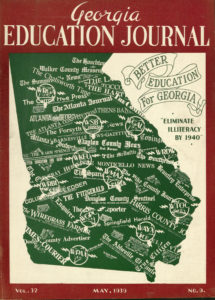 The records of the Georgia Association of Educators (1921-2015), part of the Southern Labor Archives, Special Collections and Archives, at Georgia State University Library, Atlanta Campus, are open for research. The collection, comprised of unique documents and photographs, provides an in-depth look at the history of the organization that represents many of Georgia's teachers. The collection includes convention proceedings, contracts and constitutions, meeting minutes, newspaper clippings, audio-visual materials, photographs, and periodicals.
The records document the merger of the Georgia Education Association and the Georgia Teachers and Education Association, which represented white and black teachers, respectively, and integration of K-12 schools around the state circa 1970.  Periodicals from the collection (1930-2017) have been digitized and are available online as part of GSU Library's Digital Collections. Scholars, students, and the general public are invited to visit Special Collections and Archives to use the collection.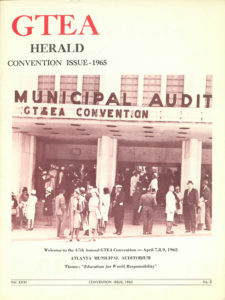 For more information about the Georgia Association of Educators' records, check out the finding aid and the digitized periodicals.
The Southern Labor Archives also holds the following education collections:
United Teachers of Dade County records*
American Federation of Teachers, Local 1565 (Atlanta, Ga.)*
Georgia Federation of Teachers*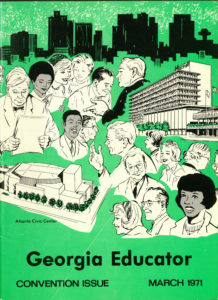 Collections marked with an asterisk (*) are unprocessed; ask archivist for details. Please contact Special Collections and Archives for more information about these collections, or to plan your visit.