Meet A Librarian: Mandy Swygart-Hobaugh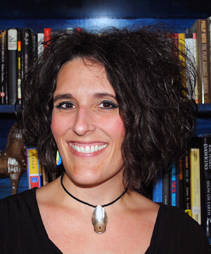 Who is Mandy? 
Mandy is the librarian for Sociology and Data Services as well as the Team Leader for Research Data Services on the Atlanta campus. She was born and raised in Monon, Indiana. Before coming to GSU, she lived in Iowa, Kansas, and then Wisconsin–clearly a mid-westerner. Before deciding to become a librarian, Mandy says she had the "major of the month." Apparently she changed her major every month from math, musical theater, and others before pursuing her PhD in Sociology and Master's in Library Science.
     Musicology?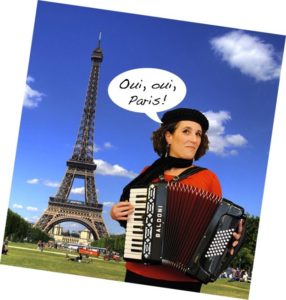 Mandy plays a mean accordion and is a member of the library's big band. The first concert that she saw live was The Bangles. It was actually the group Chicago, but she doesn't want you to know that since the lead singer, Peter Cetera, was no longer part of the group. Mandy enjoys a broad range of musical genres such as jazz from the 1920s to punk rock and everything in between. One of her favorite songs is "Closer to Fine" by the Indigo Girls, because of these lyrics which Mandy uses to navigate life:                                         
There's more than one answer to these questions
Pointing me in a crooked line
And the less I seek my source for some definitive
The closer I am to fine
Here are a few other things you may not know about Mandy:

Favorite cheese? Smoked Gouda
Favorite holiday? Halloween – Mandy hopes to go as a Punk Rocker this year – her go-to costume.
Favorite Comic Book Hero? Wonder Woman
Her Superpower? The ability to talk nonstop like her Grandma Maxine.
Coffee or Tea? Coffee, preferably iced with mocha or other sugary goodness.
Reading Now/Next? White Trash: The 400-Year Untold History of Class in America by Nancy Isenberg.
Interesting tidbit? In 2013, Mandy auditioned for the Wheel of Fortune game show. Her profile picture (above) is the photo she submitted for the audition.