Workshop: Consumer and Market Data for Entrepreneurs
Need data to make informed decisions about that new business venture? Come to this workshop!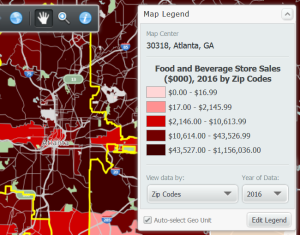 In this workshop Joel Glogowski, Business, Entrepreneurship and Data Services Librarian, will help entrepreneurs find consumer data, demographics, market share, and industry data to help them make informed decisions about their business venture.
Date:
Thursday, April 6, 2017, 2:00pm – 3:30pm, Library North Classroom 2 (2nd floor above Saxby's) – REGISTER HERE
Questions? Ask Joel Glogowski.
Learn more about upcoming data-related workshops and the Library's other data services & support offerings here!