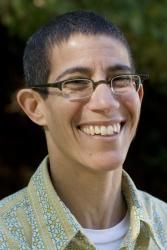 The Institute for Women's, Gender, and Sexuality Studies announces its Anne L. Harper Annual Lecture, "Becoming Coalitional: The Perverse Encounter of Queer to the Left and the Jesus People USA," by Deborah Gould, Associate Professor of Sociology at the University of California Santa Cruz. The event will take place on Monday, March 27 in the Troy Moore Library (23rd Floor, 25 Park Place), with a reception beginning at 4:30 p.m. and the lecture following at 5:00 p.m.
Prof. Gould's research interests include the study of political emotion and affect, social movements and contentious politics, classical and contemporary social theory, sexualities, lesbian/gay/queer studies, feminist and queer theory. She is currently working on a second book about political emotion titled Emotional Terrains of Activism: Appetites, Encounters, and the Not-Yet of Politics. She was involved in ACT UP/Chicago for many years, and was later active also in Queer to the Left. Prof. Gould was a founding member of the research/art/activism collaborative group Feel Tank Chicago, best known for its International Parades of the Politically Depressed (from UCSC faculty page).
Prof. Gould's publications include: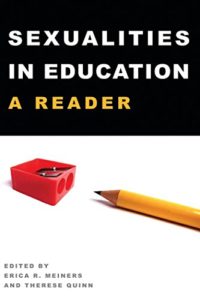 "When Your Data Make You Cry," chapter in Methods of Exploring Emotions (2015; ebook available to GSU affiliates)
"Concluding Thoughts," Contemporary European History (Special theme issue: Emotions in Protest Movements in Europe since 1917) (2014)
"Occupy Time," The Sociological Quarterly, 54, no. 2 (Spring 2013)
"ACT UP, Racism, and the Question of How to Use History," Quarterly Journal of Speech 98, no. 1 (February 2012): 54-62
"Education in the Streets: ACT UP, Emotion, and New Modes of Being," in Sexualities in Education: A Reader (2012)
"Political Despair," chapter in Politics and the Emotions: The Affective Turn in Contemporary Political Studies (2012; ebook also available to GSU affiliates here)
"Desiring Politics: Wanting More in the Age of Obama," chapter in Politics and Emotions: The Obama Phenomenon (2011)
Prof. Gould's lecture is cosponsored by the Departments of African-American Studies, Anthropology, Communication, English, Philosophy, Political Science, Religious Studies, and Sociology, the Center for Human Rights and Democracy, and Faces of Feminism.
This event is free and open to the public. For further information, please contact the Institute for Women's, Gender, and Sexuality Studies.