Spring 2017 Graduate Student Workshops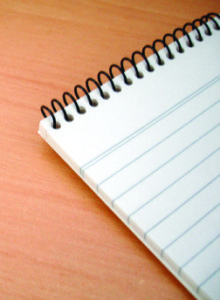 Are you a graduate student looking to grow your skills?  During the Spring 2017 semester, the library is again partnering with Graduate Services to provide workshops to GSU graduate students.  Each workshop will be held in Library North Classroom 1, at 12:00 PM on the dates below.
Avoiding Plagiarism
Are you concerned about making sure you avoid plagiarism, in your dissertation and other papers? Come hear about techniques for making sure none accidentally makes it's way into your work.
Citation Managers
Have you heard of citation managers? Come learn about tools like Zotero and Endnote.  Learn what these tools do, how they differ from one another, and how to use them with Word to help you spend more time writing and less time fighting with citations.
Copyright & Publishing Essentials for Dissertations
Are you working on your dissertation and including copyrighted works of others in your paper? Are you unsure about when you need permission and how to get it? Are you unclear about the pros and cons of online access to your dissertation, and how to control when it is available? This workshop will answer these common copyright questions that graduate students encounter as they write and prepare to publish their own thesis or dissertation.
Literature Review Workshops
Working on your literature review? Come learn more about the process, including finding the databases you need, advanced search strategies, and techniques for keeping up with new research in your field.
View the full list of scheduled library workshops and register for them through our Upcoming Events page.