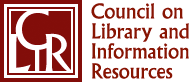 Georgia State University Library is pleased to announce the Digital Atlanta Fellowship / CLIR Postdoctoral Fellowship, offering a recent Ph.D. graduate a two-year visiting appointment (July 1, 2017-June 30, 2019) at the downtown campus library with opportunities to advance community-based digital scholarship and engage with university and civic partners in the Atlanta area.
At Georgia State University, there is a growing interest in community-based digital scholarship, in Atlanta studies in particular, and in building partnerships around innovative digital projects that further understanding and learning about cities and place. Some notable digital initiatives originating from Georgia State University and its Atlanta partners include:
Please share this announcement with both doctoral students and colleagues who may have interests in similar types of projects. Applicants may be from any discipline: humanities, social sciences, computer science, library/information science, or new/related/hybrid fields.
The application process is managed by CLIR, the Council on Library and Information Resources. For more information on eligibility, deadlines, and application forms, please visit their website at http://www.clir.org/fellowships/postdoc