Upcoming Library Workshop: "Teaching with Archival Objects," April 14, Library South 8
Morna Gerrard, GSU's Women and Gender Collections Archivist, Jill Anderson, History/African-American Studies/Women's Studies Librarian, and Jessica Rose, Graduate Teaching Assistant, English, will be offering a workshop for faculty and graduate students on "Teaching with Archival Objects" from 2pm – 4pm on Thursday, April 14, in the Colloquium Room, Library South 8.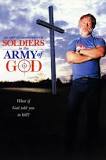 In this workshop, we will demonstrate an in-class object analysis exercise. This exercise will draw on a range of objects and texts from Special Collections' reproductive-rights collections to contextualize a particularly charged object from one of these collections; the exercise will also focus on using archival sources to address a highly controversial topic.
We invite you to attend as our "students" and to participate in a discussion afterwards about the possibilities of incorporating Special Collections resources into your instruction. Handouts will be available at the workshop.
This workshop is free and open to anyone interested in expanding their instructional repertoire, particularly by using primary-source materials. Registration is not required, but is strongly recommended in order to allow us to prepare our materials accordingly. Register for this event here.
Please contact Jill Anderson (janderson73@gsu.edu), Morna Gerrard (mgerrard@gsu.edu), or Jessica Rose (jrose18@student.gsu.edu) with any questions.