CURVE Welcomes Global Partnership for Better Cities
On March 27, the University Library welcomed a group of international researchers to CURVE (Collaborative University Research & Visualization Environment) as part of the Global Partnership for Better Cities Conference currently wrapping up at our downtown Atlanta campus.  Faculty researchers from international urban universities including City University of Hong Kong, Hong Kong Baptist University, University of Cape Town, University of Pretoria, and University of Western Cape are convening in Atlanta this week to explore shared projects and collaborations around research on world cities and to identify strategies to move toward viable and sustainable comparative research projects.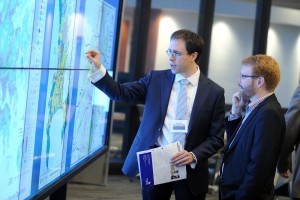 Another goal of this conference is to better understand Atlanta in an international context, including our city's own unique history, development, infrastructure, demographics, and challenges.  As a way of sparking conversation on the opening night of the conference, GIS, Maps and Data Services Librarian Joe Hurley, M.S., Geosciences student Karlyn Harris, and Master of Heritage Preservation student David Greenberg used the visualization technology in CURVE, including the large-scale interactWall, to provide conference attendees with visual comparisons of urban development, demographic changes, and urban challenges in four cities: Atlanta, Hong Kong, Cape Town, and Pretoria/Johannesburg.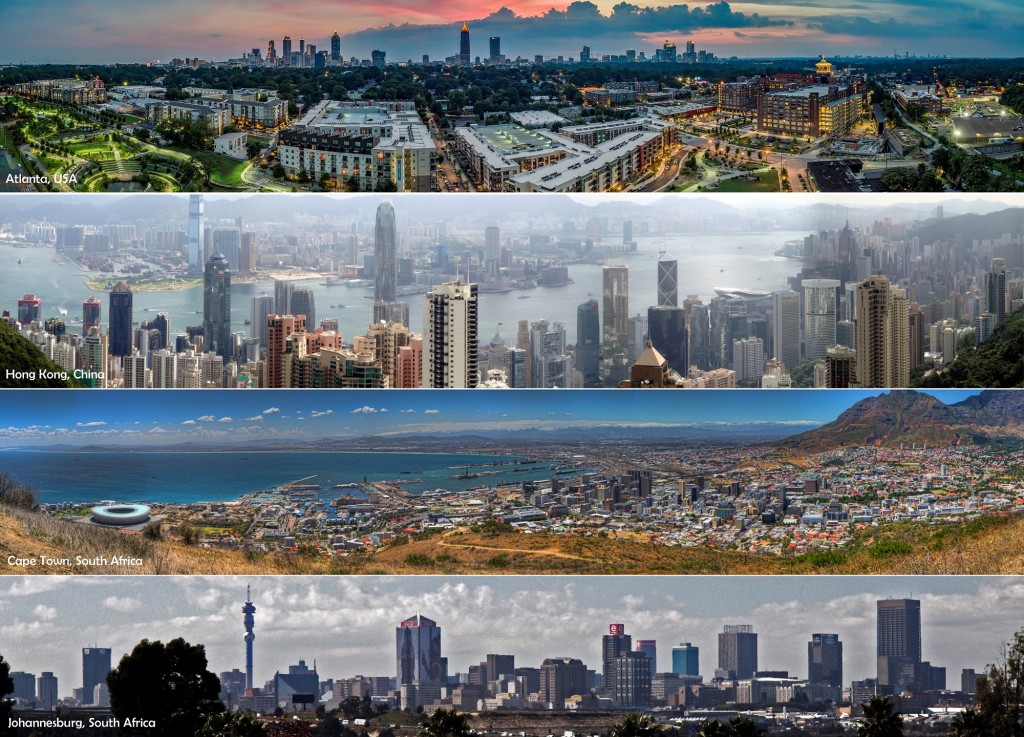 The University Library welcomes our international visitors to Atlanta and CURVE.

 Photo credits: Atlanta – Richard Cawood; Hong Kong – Ben Ward In Hove; Cape Town – Pascal Parent; Johannesburg (cropped) – Photos by Damon