New Faculty Publications: Haitian Connections in the Atlantic World: Recognition after Revolution and The Haitian Declaration of Independence, ed.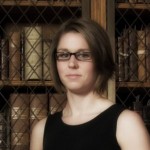 Prof. Julia Gaffield of the History Department has not one but two recent publications, now available at the GSU Library.
The first, Haitian Connections in the Atlantic World: Recognition after Revolution (2015), is an account of the aftermath of Haitian Revolution with particular emphasis on the new republic's foreign relations:
On January 1, 1804, Haiti shocked the world by declaring independence. Historians have long portrayed Haiti's postrevolutionary period as one during which the international community rejected Haiti's Declaration of Independence and adopted a policy of isolation designed to contain the impact of the world's only successful slave revolution. Julia Gaffield, however, anchors a fresh vision of Haiti's first tentative years of independence to its relationships with other nations and empires and reveals the surprising limits of the country's supposed isolation.

Gaffield frames Haitian independence as both a practical and an intellectual challenge to powerful ideologies of racial hierarchy and slavery, national sovereignty, and trade practice. Yet that very independence offered a new arena in which imperial powers competed for advantages with respect to military strategy, economic expansion, and international law. In dealing with such concerns, foreign governments, merchants, abolitionists, and others provided openings that were seized by early Haitian leaders who were eager to negotiate new economic and political relationships. Although full political acceptance was slow to come, economic recognition was extended by degrees to Haiti–and this had diplomatic implications. Gaffield's account of Haitian history highlights how this layered recognition sustained Haitian independence. (from publisher's information).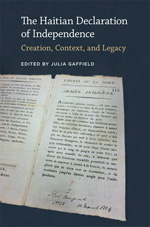 The second, The Haitian Declaration of Independence: Creation, Context, and Legacy (2016) is a collection of essays, edited by Gaffield with one essay, "'Outrages on the Laws of Nations': American Merchants and Diplomacy after the Haitian Declaration of Independence," authored by Gaffield herself:
A product of the only successful slave revolution in history, Haiti's Declaration of Independence in 1804 stands at a major turning point in the trajectory of social, economic, and political relations in the modern world. This declaration created the second independent country in the Americas and certified a new genre of political writing. Despite Haiti's global significance, however, scholars are only now beginning to understand the context, content, and implications of the Haitian Declaration of Independence.

This collection represents the first in-depth, interdisciplinary, and integrated analysis by American, British, and Haitian scholars of the creation and dissemination of the document, its content and reception, and its legacy. Throughout, the contributors use newly discovered archival materials and innovative research methods to reframe the importance of Haiti within the Age of Revolution and to reinterpret the declaration as a founding document of the nineteenth-century Atlantic World.

The authors offer new research about the key figures involved in the writing and styling of the document, its publication and dissemination, the significance of the declaration in the creation of a new nation-state, and its implications for neighboring islands. The contributors also use diverse sources to understand the lasting impact of the declaration on the country more broadly, its annual celebration and importance in the formation of a national identity, and its memory and celebration in Haitian Vodou song and ceremony. Taken together, these essays offer a clearer and more thorough understanding of the intricacies and complexities of the world's second declaration of independence to create a lasting nation-state. (from publisher's information.)
Prof. Gaffield is an Assistant Professor in the Department of History; she also maintains the website Haiti and the Atlantic World. Her other publications include: