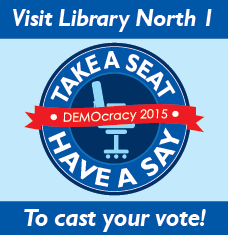 The University Library is replacing the existing computer chairs on the second floor of Library North and Link, and we're inviting students and library users to vote on a replacement chair model.
Five potential replacement chairs are currently available to test on the first floor of Library North. To vote, participants should test each chair, complete a ballot, and turn in the ballot at the circulation desk on LN1.
The demonstration and election runs through Tuesday, November 3, 2015. This library improvement project is funded by the library student fee.