National Chemistry Week at the Library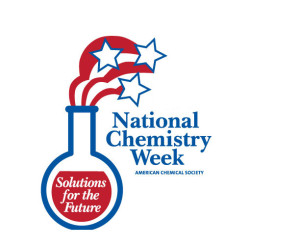 Happy National Chemistry Week! National Chemistry Week, an event run by the American Chemical Society, focuses on reaching out to the community to foster interest in chemistry. This year's theme is Chemistry Colors Our World.
At GSU, you can stop by today's Chemistry Club Carnival at the PSC 3rd floor lobby–and you can also take a look at the library's many chemistry resources, covering scientists to amateurs alike. Why not take the oppporunity to read about the science of food colors, or introduce a younger relative to the science of fireworks? Check out some of what the library has for anyone interested in chemistry:
For more resources, check out the National Chemistry Week webpage, which includes many resources for educators and for K-12 students.