Neuroethics Conference on Regulating Human Mental Capacity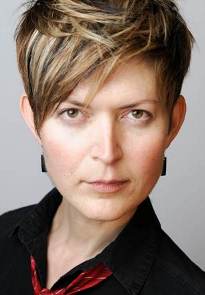 Georgia State University will host the first "Neuro-Interventions and the Law Conference: Regulating Human Mental Capacity" to be held September 12-14 in the GSU Student University Center, 44 Courtland Street SE.
The conference is sponsored by the Atlanta Neuroethics Consortium and is coordinated by Nicole Vincent of the Department of Philosophy. The event will bring together some of the leading scholars in philosophy, law, and neuroscience to address how neuro-intervention can change a person's mental capacity.
Headlined participants and key speakers will include Senior Judge Andre Davis (U.S. Court of Appeals for the Fourth Circuit), Nita Farahany (Duke University), Walter Glannon (University of Calgary), Valerie Hardcastle (University of Cincinnati), Stephen Morse (University of Pennsylvania Law School), Thomas Nadelhoffer (College of Charleston), Justice David Nahmias (Supreme Court of Georgia), Chris Ryan (University of Sydney), Walter Sinnott-Armstrong (Duke University), Francis Shen (University of Minnesota), Katrina Sifferd (Elmhurst College), Nicole A Vincent (Georgia State University & Technische Universiteit Delft), and Paul Root Wolpe (Emory Center for Ethics).
Additional information about the conference, including the conference schedule, can be found at the website of the Atlanta Neuroethics Consortium.
To learn more about neuroscience, philosophy, and the law, check out some of the following books available in the University Library: