Unexpected Connections in Digital Collections
The Digital Projects unit of Digital Library Services recently received a request from Special Collections and Archives to digitize a set of ribbons and buttons. These artifacts from the Southern Labor Archives were originally stored in a display case and had begun to deteriorate before being rehoused and sent to us for digitization. By photographing and publishing the items in our Digital Collections, we aim to preserve the physical items from further deterioration while continuing to provide access to them.
Upon further examination and research, staff in Special Collections realized that there is a photograph already available in GSU's Digital Collections of two of the recently digitized artifacts in use on Labor Day in Atlanta in 1916.
The ribbons pictured above can be seen in the following photograph: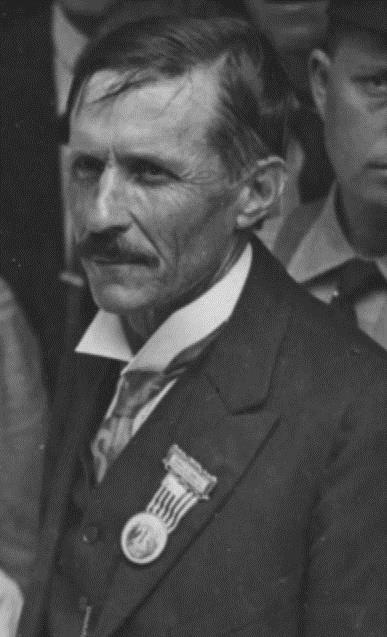 All of the Stone Cutters around him can be seen wearing the Stone Cutter's ribbon, including Andrew P. McElroy, Sr. who donated the photograph to the Southern Labor Archives: