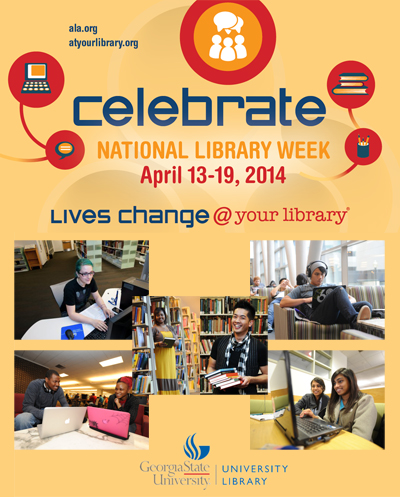 Help the Georgia State University Library celebrate National Library Week this April 13th-19th!
Are you a Twitter-er?  Give the GSU University Library some props and use the hashtag #gsulibrary!
Or, if your props need more than 140 characters, add them to the @ your library story collection!
Or maybe post a library quote to our GSU University Library facebook page – some library quotes here!
Or, do all three – we won't complain! 🙂
"I have always imagined that Paradise will be a kind of library." ~ Jorge Luis Borges
Image: Students images from the GSU Digital Asset Library; National Library Week images from the American Library Association.