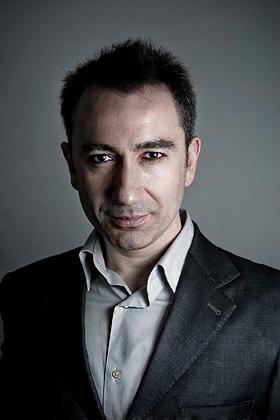 Georgia State University is proud to welcome author and commentator Mustafa Akyol, who will deliver two talks on campus. Both talks are free and open to the public.
The Future of Islamism: Lessons from Tunisia, Egypt, and Turkey
Mr. Akyol's first talk, in which he will compare and analyze the different routes of Islamism, will be delivered as a part of the Hellen Ingram Plummer Lecture series. The Plummer Lecture is the College of Arts & Sciences' annual endowed lecture, featuring noted scholars, scientists, artists and performers who have made notable contributions to their fields of achievement and to society at large. The lecture was endowed in 1999 in honor of late Atlanta arts patron Hellen Ingram Plummer.
Date/Time: Thursday, April 17, 11:00am
Place: Speaker's Auditorium, Student Center, 33 Courtland Street
Islam Without Extremes: Reading and Lecture
Akyol's second talk is a reading and lecture on his most recent book Islam Without Extremes: A Muslim Case for Liberty. The talk is sponsored by the CENCIA, Georgia State University Center for Collaborative and International Arts. Co-sponsors include, the center for Collaborative Scholarship in the Humanities, the Georgia Humanities Council, the Confucius Institute, the Asian Studies Program, the Office of International Initiatives, the College of Arts & Sciences Dean's Office, the College of Arts & Sciences International Programs, the Political Science Honor Society, and the Honors College.
Date/Time: Friday, April 18, 11:00am
Place: Centennial Hall Auditorium, 100 Auburn Avenue
Mustafa Akyol studied political science and history at the Bogaziçi University in Istanbul, where he still lives. He is a columnist for two Turkish newspapers, Hürriyet Daily News, Turkey's foremost English-language daily, and Al-Monitor, "the Pulse of the Middle East." He writes a regular column for a Turkish-language daily, Star as well. In addition, he has had articles published in Foreign Affairs, Newsweek, the Washington Post, the Wall Street Journal, the International Herald Tribune and many other journals and newspapers. His 2011 TED talk, "Faith Versus Tradition in Islam," has nearly 800,000 views to date. He became a contributing opinion writer for the International New York Times in the fall of 2013.
To learn more about Islamism in Tunisia, Egypt, and Turkey, check out some of the following books available in the University Library: