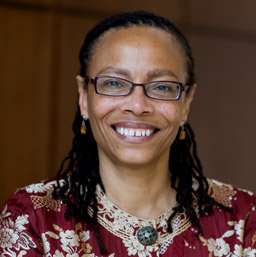 The Georgia State University Institute for Women's, Gender, and Sexualities announces an upcoming talk by Dr. Dorothy E. Roberts, "The Future of Reproductive Justice," on Monday, February 10, 2014.
Dr. Roberts is George A. Weiss Professor of Law and Sociology and the Raymond Pace and Sadie Tanner Mossell Alexander Professor of Civil Rights at the University of Pennsylvania. She is the author of several books, including:
The talk will begin at 4:30 pm on Monday, February 10, following a reception for Dr. Roberts at 4 pm. This event will be held in the Brown Room, on the 18th Floor of the Bennett A. Brown Commerce Building, 34 Broad Street. This location is at the corner of Marietta and Broad Streets. This event is free and open to the public. For questions, please contact Andrew Reisinger of the IWGSS.