Georgia State University's Urban Pioneers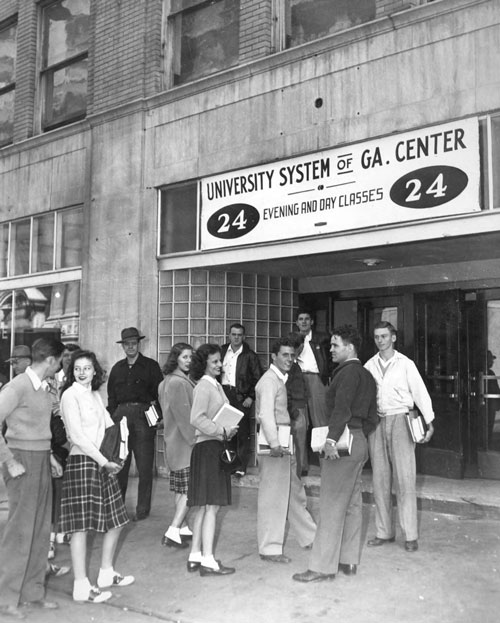 People and Places: Georgia State's Urban Pioneers is a new exhibit celebrating Georgia State's centennial by focusing on the people and places that define our campus.
This exhibit is next to the Library South entrance. Throughout 2013 the library plans to continue the centennial celebration with more exhibits about Georgia State University's unique history.