Sacred Mountains of the Americas Lecture
The Center for Latin American and Latino/a Studies at Georgia State University presents a talk by María Constanza Ceruti, PhD:
Sacred Mountains of the Americas
Tuesday, March 5
11:00am – 12:15pm
Troy Moore Library
General Classroom Building, 9th Floor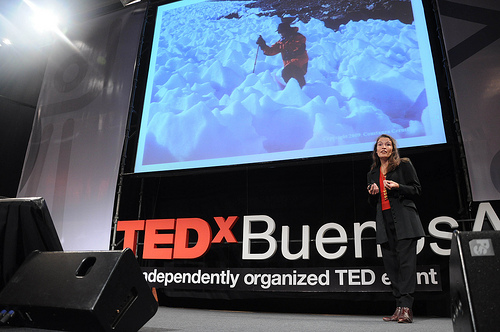 Dr. Ceruti is a high-altitude archaeologist, professor at the Catholic University of Salta in Argentina, and author of Inca Rituals and Sacred Mountains.
The lecture is free and open to the public. For more information contact Dr. Rudyard Alcocer at ralcocer@gsu.edu.
Learn more about Dr. Ceruti's research from our electronic holdings:
Ceruti, C. (2004). Human bodies as objects of dedication at Inca mountain shrines (north-western Argentina). World Archaeology, 36(1), 103-122.
Reinhard, J., & Ceruti, C. (2005). Sacred mountains, ceremonial sites, and human sacrifice among the Incas. Archaeoastronomy, 19, 1-43.
Wilson, A. S., Taylor, T., Ceruti, M., Chavez, J., Reinhard, J., Grimes, V., & … Gilbert, M. P. (2007). Stable isotope and DNA evidence for ritual sequences in Inca child sacrifice. Proceedings Of The National Academy Of Sciences Of The United States Of America, 104(42), 16456-16461. doi:10.1073/pnas.0704276104