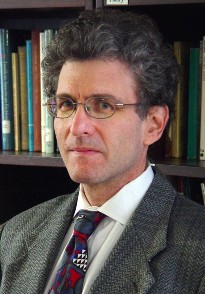 Dr. Andrew Altman, Professor of Philosophy and Director of Research for the Jean Beer Blumenfeld Center for Ethics, has been named a Georgia State Distinguished University Professor.
Georgia State created the Distinguished University Professor appointment to recognize faculty members whose research, instruction, and service are exemplars of what a Georgia State faculty member should be.
Dr. Altman's scholarly activity is mainly in the areas of legal and political philosophy, with a focus on contemporary topics such as human rights, discrimination, genocide, and freedom of expression. Recent publications by Dr. Altman available through the University Library include:
Altman, Andrew. "Freedom of Expression and Human Rights Law: The case of Holocaust Denial" in Speech and Harm: Controversies Over Free Speech. Oxford: Oxford University Press, 2012.
Finkelstein, Claire Oakes, Jens David Ohlin, and Andrew Altman, Eds. Targeted killings: Law and Morality in an Asymmetrical World. Oxford: Oxford University Press, 2012.
Altman, Andrew. A Liberal Theory of International Justice. Oxford: Oxford University Press, 2009.
Altman, Andrew, and Christopher Heath Wellman."From Humanitarian Intervention to Assassination: Human Rights and Political Violence." Ethics: An International Journal of Social, Political, and Legal Philosophy 118.2 (2008): 228-257.
Congratulations to Dr. Altman!