Bazaar Education: Night School in the Peachtree Arcade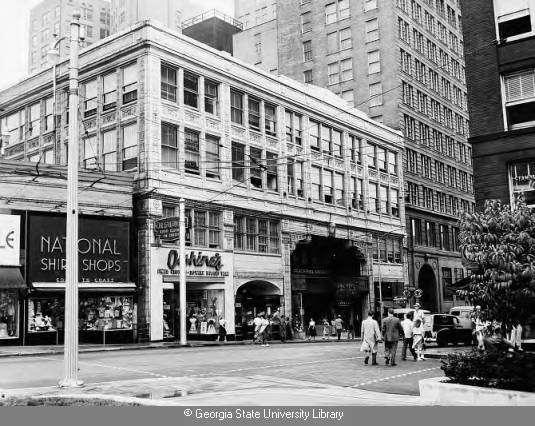 In 1917, at the beginning of U.S. involvement in World War I, the Georgia School of Technology's Evening School of Commerce (now Georgia State University) moved into two rooms at the newly constructed Peachtree Arcade near Atlanta's Five Points.  The commerce college coexisted with arcade merchants until 1921 when student enrollment grew to 364 and the college needed more space (Reed, p. 7).
See a current view of this location
here
.
More on GSU's early history: