The Changing Face of GSU: The Road To Diversity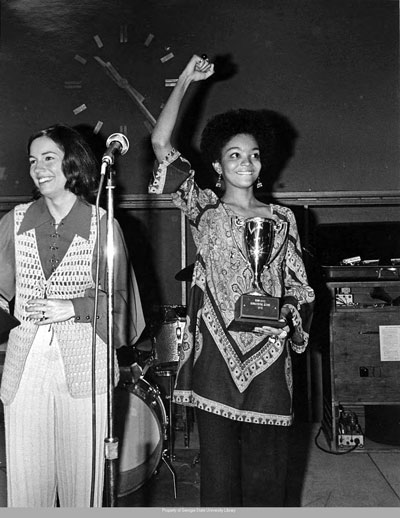 To mark Georgia State University's centennial, the university library will host a series of exhibits throughout 2013. To kick off a year of celebration, you are invited to a reception to launch the first exhibit, The Changing Face of GSU: The Road to Diversity. The reception will be held on Friday, January 18 at 10:00 am on the second floor lobby of library south.
This exhibit focuses on Georgia State University's evolution from a night school for white businessmen to a diverse campus committed to providing the highest quality of education in an inclusive environment. This display features unique photos and facts from Georgia State University Library's Special Collections and Archives. For more information on the sources we used to build this exhibit, check out our research guide on Georgia State University's history.
This exhibit is next to the Library South entrance. Throughout 2013 the library plans to continue the centennial celebration with more exhibits about Georgia State University's unique history.