U.S. Poet Laureate Scheduled for Georgia State University Centennial Series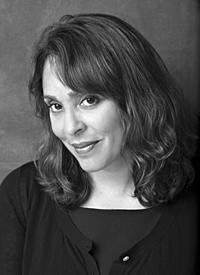 The United States Poet Laureate Natasha Trethewey will be a featured speaker in the Georgia State Centennial Series January 16th, 2pm in the Rialto Center. See the Georgia State University blog post for more details about her work and the event. This free session is open to  Georgia State University's students, faculty, staff, and the general public.  It's really a wonderful opportunity for our students to be able hear Ms. Trethewey read excerpts from her poetry.
Ms. Trethewey won a Pulitzer Prize for her 2006 work, "Native Guard," and was named as the 19th U.S. Poet Laureate as "Thrall" was released.  You can find works of Natasha Trethewey in the University Library including Native Guard and Domestic Work.  Ms. Trethewey is also included in the Penguin Anthology of Twentieth-century American poetry. Many web sites feature her work such as the Library of Congress, and texts of some of her poems may be found at the Academy of American Poets site, here. The University Library is pleased to welcome Natasha Trethewey to Georgia State University.