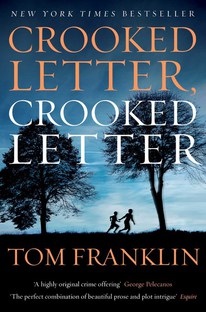 Would you like a good book to read over the break? Consider these recently published psychological fiction titles from some great authors. Mini-summaries are from goodreads.com.
Mudwoman/Joyce Carol Oates
Explores the high price of success in the life of one woman — and her hold upon her self-identity in the face of personal and professional demons. 
In One Person: A Novel/John Irving
Billy, the bisexual narrator of the book, tells a tragicomic story of his life as a "sexual suspect." 
The Folded Earth/Anuradha Roy
Deeply moving tale of a young woman making a new life for herself…desperate to leave a private tragedy behind.
Shadow Tag/Louise Erdrich
Explores the complex nature of love, the fluid boundaries of identity, and one family's struggle for survival and redemption. 
Crooked Letter, Crooked Letter/Tom Franklin
Two men who once called each other friend in childhood are forced to confront the past they've buried and ignored for decades. 
The Revised Fundamentals of Caregiving/Jonathan Evison
After losing his family, home, and livelihood, Benjamin enrolls in a night class on caregiving and is assigned to care for 19-year-old Trevor. This novel ponders life's terrible surprises and the heart's capacity to mend. 
Funeral for a Dog/Thomas Pletzinger
This prize-winning debut set in Europe, Brazil, and New York, tells the parallel stories of two writers struggling with the burden of the past and the uncertainties of the future.
A Palace in the Old Village/Tahar Ben Jelloun
After retiring in France, Mohammed returns to his hometown in Morocco and spends his life's savings building a huge house and waits for his children and grandchildren to come be with him. A heartbreaking novel about parents and children. 
The Terrible Privacy of Maxwell Sim/Jonathan Coe
A business trip takes a serious turn and carries Maxwell not only to the furthest point of the United Kingdom, but into some of the deepest and darkest corners of his own past.
American  Boy/Larry Watson
In 1962, the shooting of a young woman on Thanksgiving Day sets off a chain of unsettling events in Willow Falls, MN, and especially for Matthew Garth. 
I Married You for Happiness/Lily Tuck
Combines marriage, mathematics, and the probability of an afterlife to create Tuck's most affecting and riveting book yet.