New GSU Faculty Respond to Open Access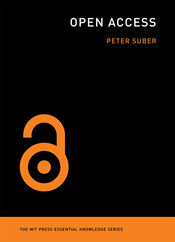 Earlier this semester, the Georgia State University Library welcomed over 100 new faculty members with a complimentary copy of Peter Suber's book Open Access (MIT Press, 2012) including a bookmark explaining open access (OA), information on the university's institutional repository (Digital Archive @ GSU), and contact information for the subject librarian in the faculty member's discipline. This was done to increase awareness about OA and provide practical information to GSU faculty about their "copy rights."
More information about this program:
During Open Access Week (Oct. 22-26, 2012), the University Library surveyed new GSU faculty in order to determine the effectiveness of this campaign and to gauge faculty awareness and opinions about OA.  Roughly half (51.9%) of those responding indicated an awareness of OA before receiving the book and bookmark.
Especially encouraging were responses to the question, Did the book help you better understand OA?



One of the most revealing questions asked, As a result of receiving the book and bookmark, would you be more likely to publish in an OA journal or book?


In response to this question, faculty commented that
Tenure and promotion expectations would be a deciding factor: "I'm pre-tenure."
The prestige of the publication was critical: "The quality of the journal will still weigh heavy on my decision."
There are financial considerations: "If it is becoming a priority of the university it should be financially supported."
The University Library is eager to work with all faculty to identify quality OA outlets that meet P&T requirements and to find creative solutions to rising publishing costs.  Visit our Open Access Research Guide to learn more.
Coming soon: more findings from this survey and what faculty can do to take full advantage of the Digital Archive @ GSU