Tutoring Grammar, Dr. Malinda Snow– 12pm , Wednesday, November 7th, Troy Moore Library, 9th floor General Classroom Building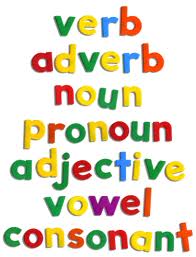 What's the best way to teach grammar, one on one?  How can a Writing Studio tutor assess a student's grammar problems and assist the student?  How can the tutor help without simply correcting a paper?  What can a tutor do if the student has gotten bad grammatical advice from an instructor?  For advice about these and other exciting real-life situations, attend Dr. Snow's workshop. Some helpful Library resources on grammar include the following:

Dr. Snow, one of the professors in the Department of English who frequently teaches offered grammar courses, has broad interests, centering on eighteenth-century studies. She pursues contextual criticism that examines works of imaginative literature in relation to a religious, scientific, or political matrix. She teaches courses in eighteenth-century British literature and has published essays on Daniel Defoe and Henry Fielding, among other authors of that period. Additionally, Dr. Snow led efforts to establish at Georgia State a concentration in composition and rhetoric at both the graduate and undergraduate levels, having proposed, designed, and taught for the first time courses in argumentative writing, the history of rhetoric, and the teaching of composition.