Opening the door to the world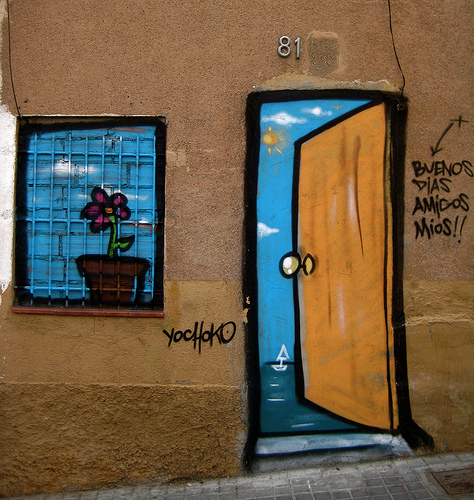 Open Access Week kicks off today with a global celebration. This year over 100 countries are participating (Higginbotham, 2012). Participation is on the rise as is global concerns over the accessibility of scholarly research.
Currently, price barriers make much of the world's research inaccessible to many. Open access seeks to remove those barriers. Even wealthy schools such as Harvard can no longer afford needed journal subscriptions. See Harvard's statement here.
As researchers and scholars, there's much we can do to increase accessibility to our scholarly output. Find out more about open access at GSU on our Open Access Guide.
Paralleling the movement for open access is the Open Education Movement. Open education is also a global movement. Much like open access, open education aims to make educational resources freely available online.
Open education includes resources such as textbooks, tutorials, lecture videos, syllabi, learning modules, and even full-fledged, open online courses. Open education also seeks to promote the use of licenses such as creative commons licenses. These types of licenses offer options that allow for uses such as adapting and remixing content. Find out more on GSU's Open Education guide.
Whether you are a student or a professor, join the Open Access and Open Education Movements. Open the door to the world of research and education by making your work freely available online. Whenever possible, include a license that clearly states your intentions to share. Furthermore, use the open resources that are available to you. After all, they're open!
Read more about these topics in the following books:
Suber, P. (2012). Open access. Cambridge, Mass.: MIT Press.
Peters, M. & Roberts, P. (2012). The virtues of openness: Education, science, and scholarship in the digital age. Boulder, Colo.: Paradigm Publishers.
Crews, K. D. (2012). Copyright law for librarians and educators: Creative strategies and practical solutions (3rd ed.). Chicago: American Library Association.
Lessig, L. (2004). Free culture: How big media uses technology and the law to lock down culture and control creativity. New York: Penguin Press