Department of Religious Studies Announces 2012-2013 Religion and Public Life Fellows
The Department of Religious Studies is pleased to announce the 2012-13 Religion and Public Life Fellows: Rev. Joanna Adams and Rep. Kathy Ashe.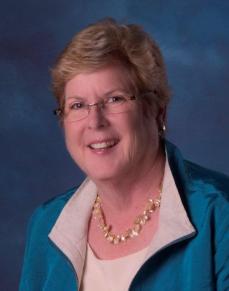 Rev. Adams is a retired Presbyterian minister, who has served as pastor at Morningside and Trinity Presbyterian Churches in Atlanta. She is a founding member of The Higher Ground Group, a multi-faith group that explores how religious communities and individuals can be productively involved in addressing the issues that challenge Atlanta.  She is particularly active with local non-profit organizations that combat homelessness. Rev. Adams serves on a number of Atlanta organization boards, and in 2007 she was named Georgia Woman of the Year and featured in Atlanta Magazine as one of the top 45 "most loved Atlantans."
Rep. Kathy Ashe (D) has been the representative for District 56 (the district in which GSU is located) since 1992. She is a long-time resident of Atlanta, and she did graduate work at Georgia State University. Rep. Ashe has served in leadership roles in numerous community organizations, including the Agnes Scott Board of Directors, the League of Women Voters, the Atlanta Community Food Bank, the United Way of Atlanta, the Atlanta Women's Foundation, the Junior League of Atlanta and Vote Choice. She also serves on the Mayoral Service Board which coordinates volunteer efforts in the City of Atlanta and is an Elder at Central Presbyterian Church co-chairing the Living the Legacy campaign.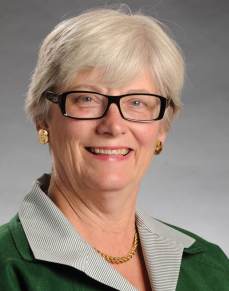 The Religion and Public Life Fellow is an Atlanta-based high-profile professional who joins the Department for one academic year.  This professional–who works in the media, politics, the corporate world, the arts, or a non-profit organization–will explore how religion plays a role in his or her profession.
Rev. Adams and Rep. Ashe will present a talk titled "Religion and Civic Engagement in My Life" in the Senate Salon of the Student Center on Thursday, October 4, 11:00-12:15. The talk is free and open to the public.
Interested in learning more about religion and civic engagement? The following are just a few of the resources you will find in the University Library:
Biggar, Nigel, and Linda Hogan, eds. Religious Voices in Public Places.  Oxford: Oxford University Press, 2009.
Lichterman, Paul, and Brady Potts. The Civic Life of American Religion. Stanford: Stanford University Press, 2009.
Maddux, Kristy. The Faithful Citizen: Popular Christian Media and Gendered Civic Identities. Waco: Baylor University Press, 2010.
Smidt, Corwin E. Pews, Prayers, and Participation: Religion and Civic Responsibility in America. Washington, DC : Georgetown University Press, 2008.
Turner, Bryan S. Religion and Modern Society: Citizenship, Secularisation and the State. Cambridge: Cambridge University Press, 2011.