Welcome to New History Department Faculty!
The GSU Library joins the Department of History in welcoming three new faculty members, two of whom have published books in 2012.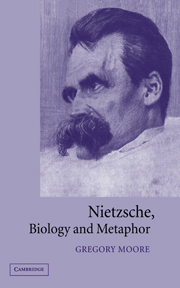 Assistant Professor Gregory Moore, who previously taught at the University of St Andrews and the University of Wales Aberystwyth, specializes in the intellectual history of Germany and in the history of science. He holds a PhD from the University of Cambridge. His work focuses on the German Enlightenment, the philosophy of history, and the reception of Darwinism. He is currently working on a new translation of Johann Gottfried Herder's Ideas toward a Philosophy of History of Mankind, and a book titled Herder and Philosophy. His publications include: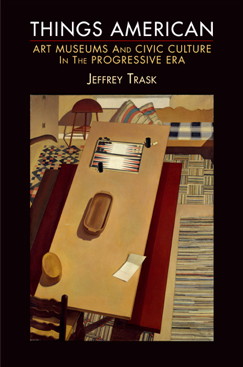 Assistant Professor Jeffrey Trask specializes in the cultural and intellectual history of the modern US with a focus on art and politics. Trask teaches courses in US social history, urban history, the built environment, historic preservation, public history and museum studies; he holds an MA in Museum Studies from the Fashion Institute of Technology as well as a PhD from Columbia University. His research examines the transformation of urban waterfronts through the preservation of industrial spaces. His publications include:
Things American: Art Museums and Civic Culture in the Progressive Era (2012). Things American: Art Museums and Civic Culture in the Progressive Era tells the story of the civic reformers and arts professionals who brought museums from the realm of exclusivity into the progressive fold of libraries, schools, and settlement houses. Things American focuses on New York's Metropolitan Museum of Art, which stood at the center of this movement to preserve artifacts from the American past for social change and Americanization. Metropolitan trustee Robert de Forest and pioneering museum professional Henry Watson Kent influenced a wide network of fellow reformers and cultural institutions. Drawing on the teachings of John Dewey and close study of museum developments in Germany and Great Britain, they expanded audiences, changed access policies, and broadened the scope of what museums collect and display. They believed that tasteful urban and domestic environments contributed to good citizenship and recognized the economic advantages of improving American industrial production through design education. Trask follows the influence of these people and ideas through the 1920s and 1930s as the Met opened its innovative American Wing while simultaneously promoting modern industrial art. (from publisher information).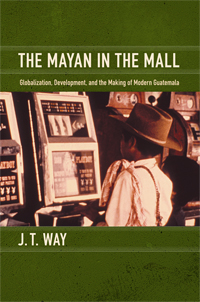 Assistant Professor J.T. Way's teaching areas are modern Latin America with an emphasis on globalization and the intersections between cultural, social, and economic history; colonial Latin America; and world history, transnational studies, and geographic approaches to history. He holds an MA and PhD from Yale University and an MA from Tulane University. He has worked in Latin America for the past ten years, and serves as the Consulting Director of CIRMA—the Centro de Investigaciones Regionales de Mesoamérica—in Antigua, Guatemala. CIRMA is an historical research center whose Social Science Library, Historical Archive, and Fototeca (historical photographic archive) rescue materials crucial to preserving historical memory in a country whose civil war ended in 1996. Dr. Way also founded a college preparatory school in the Mayan highlands of Guatemala and has run and taught in various programs for US university students in the nation. He is currently researching a transnational history of Guatemalan and Latino lower-class cultural formations in the age of neoliberalism and consumer culture. His publications include:
The Mayan in the Mall: Globalization, Development, and the Making of Modern Guatemala (2012). Way traces the creation of modern Guatemala from the 1920s to the present through a series of national and international development projects. Way shows that, far from being chronically underdeveloped, this nation of stark contrasts—where shopping malls and multinational corporate headquarters coexist with some of the Western Hemisphere's poorest and most violent slums—is the embodiment of globalized capitalism. (from publisher information)
"Transnationalism: A Category of Analysis," chapter co-authored with Laura Briggs and Gladys McCormick, in David G. Gutiérrez and Pierrette Hondagneu-Solteu, eds., Nation and Migration: Past and Future (2009). Previously printed in American Quarterly and available here.