Dr. Lisa Muftić Awarded A Fulbright Grant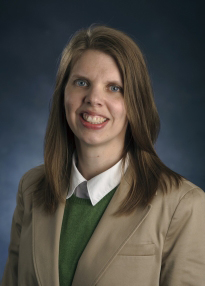 "Lisa Muftić, an assistant professor of criminal justice at Georgia State University, has been awarded a Fulbright Scholar grant to spend one year researching and teaching at the University of Sarajevo in Bosnia-Herzegovina [More] "
Dr. Muftić's research will explore the prevalence of violence against women in Bosnia-Herzegovina. Violence against women and victimology have been research interests for Dr. Muftić for many years with dozens of publications to her credit, including:
Bosnian Women and Intimate Partner Violence: Differences in Attitudes and Experiences for Refugee and Non-Refugee Women (2008) Feminist Criminology, 3(3), 173-190.
Rape, Victim Precipitated (2010) Encyclopedia of Victimology & Crime Prevention, (Eds. Fisher, B. S., & Lab, S. P., pp. 732-733) Sage Publications, Inc. [Available at the Library  In Print or Electronic]
Congratulations to Dr. Muftić and safe travel!
By the way, if you are interested, here is information on the Fulbright Program. You can also read about Bosnia-Herzegovina via the Library's research guide, Researching a Country.