ReferenceUSA Demonstration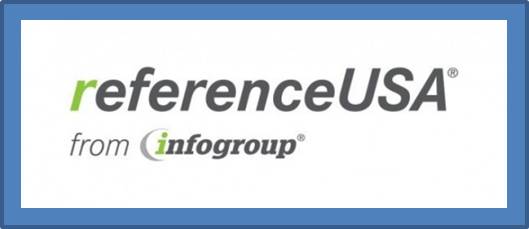 Bill Carlson, an Account Executive with Infogroup, will be on campus Wednesday, April 25 to demonstrate the features of the ReferenceUSA database.  The demonstration will be held in GSU Library, Classroom 2 from 2:00 – 3:00pm.  All GSU students, faculty and staff are welcome. 
ReferenceUSA provides online access to data on 15.5 million businesses and 222 million consumers.  With more than 100 fields of data ranging from sales revenue to competitor lists, from credit ratings to GIS data, this database is a valuable resource with lots of practical business applications.  Users can research business and industry data for class assignments or business plans.  It can be used to develop marketing plans, conduct competitive analysis, raise funds and locate people.   It's also a great tool for job hunting. 
ReferenceUSA is accessible through the Georgia State University Library web site with your Campus ID and Password.  If you have any questions about ReferenceUSA, or any other business-related databases, be sure to contact a GSU Library Business Librarian:  Laura Carscaddon (lcarscaddon1@gsu.edu), Joel Glogowski (jglogowski@gsu.edu) or Karen MacDonald (kimacdonald@gsu.edu).