Map Your Campus Google Competition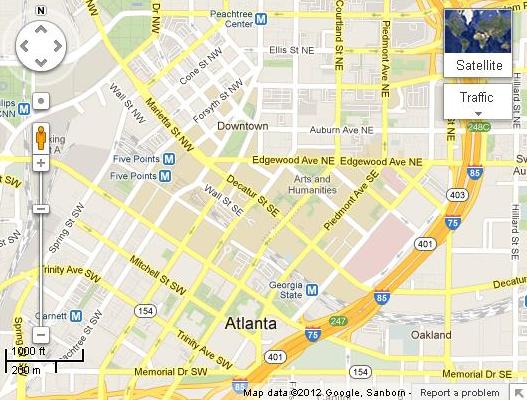 Being on an urban campus, sometimes it can be difficult to define the space that we call Georgia State University.  With our strange roads/viaducts such as Collins and Courtland, it can be especially challenging to explain to someone how to navigate our campus.
Now with the Map Your Campus competition from Google, you have a chance to help others get a better understanding of the GSU campus.  And in doing so, you can win some cool prices such as Android tablets and messenger bags.
More information can be found on the Google Lat Long Blog.
"From February 13th until March 9th, 2012, Google invites students studying in the United States and Canada to become local experts by updating and adding detail to their campus maps for viewing in Google Maps and Google Earth. Adding everything from walking paths to university buildings to local businesses will help students and visitors alike when trekking across your college grounds. Winning teams will be selected based on the thoroughness and accuracy of mapping in and around campus, and a brief personal statement. Fabulous prizes include Android tablets and phones, GPS devices, Google Map Maker messenger bags, t-shirts, and more!"
Learn more about Google Maps and Google Earth from these books available at the University Library:
And you can become a map and GIS expert by enrolling in digital cartography and GIS classes offered from the Department of Geosciences.