Diabetes Research in the Institute of Public Health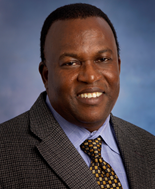 Congratulations to Ike Okosun, MPH, PhD, Associate Professor of Public Health in the Institute of Public Health for several recent publications  on chronic disease epidemiology, primarily in the areas of obesity, hypertension, diabetes and metabolic syndrome.  Dr. Okosun's interest in the epidemiology of chronic diseases in populations of African origin has led to the publication of dozens of peer-reviewed articles.
His articles include:
His book chapters include:
Okosun, Ike S. and John M. Boltri. "Racial/Ethnic Disparities in Hypertension and Diabetes Ascribed to Differences in Obesity Rate."  In: Race and Ethnicity: Cultural Roles, Spiritual Practices and Social Challenges. Ed. Jonathan K. Crennan. New York: Nova Science, 2010.
Okosun IS, Cooper RS, R Muna W.. Epidemiology of Stoke in African Populations Outside of the United States. In: Stroke in Blacks: A Guide to Management and Prevention.  Eds. Gillum RF. Karger, AG Publishing Co., 1999.
Check out other books about recent research on diabetes here at the Library.