Why not see the movie?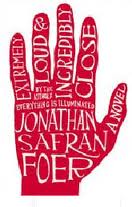 The GSU First Year Book selection this year was Extremely Loud and Incredibly Close by Jonathan Safran Foer. Released by WarnerBros. it is currently playing in theaters nationwide.
For reviews of the movie, check out these library resources – Film & TV Literature Index or Magill's Cinema Annual.
Does the movie follow the book? Did you like it? Let us know what you think!