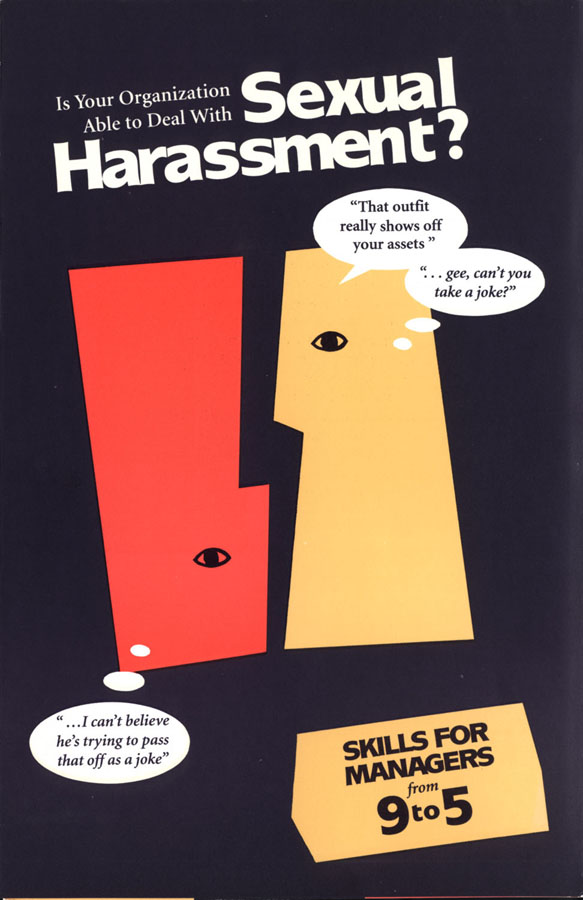 The 9to5 Atlanta Working Women Records, part of Georgia State University Library's Southern Labor Archives, are now open for research. These documents provide an in-depth view into the specific issues faced by working women since the 1970s as well as the inner-workings of a national non-profit organization with grassroots organizing at its core.
Recognizing the pervasive lack of rights and respect granted to women in the workplace, a group of women in Boston, Massachusetts, came together in 1973 to devise strategies in order to put an end to such discrimination. 9to5 Working Women has since expanded into chapters all across the country, including Atlanta's local chapter established in the fall of 1980. Although 9to5 consists of a national executive board with directors representing local chapters, the organization is run primarily by volunteers and community activists. In addition to providing counsel and resources to women, they also lobby for legislative reform on the state and national levels. Their major campaigns include the Civil Rights Act of 1991, Family Medical Leave Act, Temporary Assistance for Needy Families, Affirmative Action, the Parent Protection Act, and Living Wage.
The records of 9to5 Atlanta Working Women span from 1973 to 2009, documenting the major campaigns and activities of 9to5 while also detailing the day to day functioning of a major non-profit organization. Correspondence, grant and funding proposals, meeting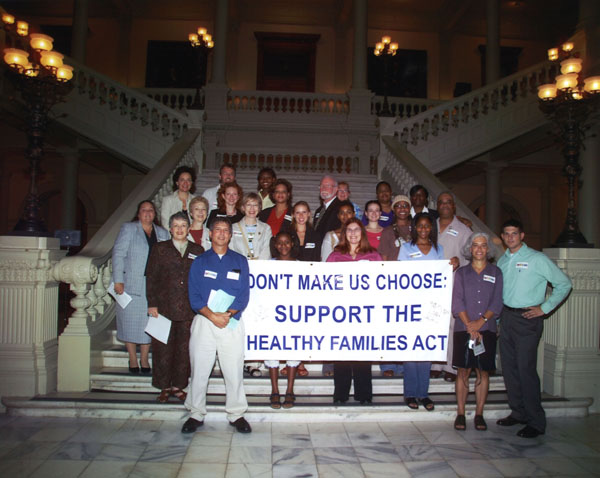 minutes and agendas, surveys and reports, membership records, campaign and project materials, and reference files make up the collection with a significant portion of the files pertaining to the work of Atlanta Organizing Director, Cindia Cameron. Although these files document primarily the work of and interactions between the national board and 9to5 Atlanta, it also includes administrative and campaign files from other state chapters.
9to5 Atlanta Working Women remains active to this day, maintaining their "vision for an economically just world where poverty and discrimination have been eliminated, the contributions of women are recognized, and women and their families thrive."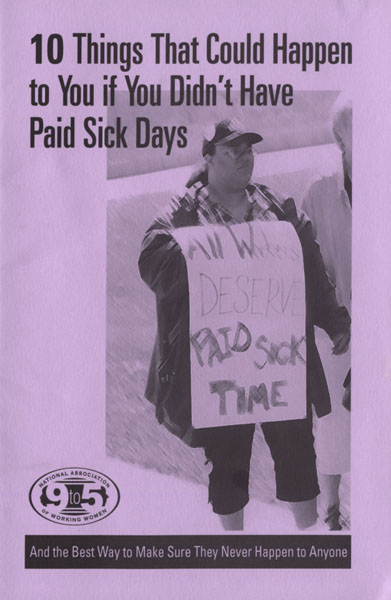 Making significant strides over the past five decades, issues such as sexual harassment, affordable childcare, and the "second shift" are no longer invisible.  Additionally, 9to5 recognizes that one cannot fight for women's rights without also interrogating the ways racism, classism, and homophobia inform and perpetuate stereotyping and job stratification, the wage gap, and unfair hiring practices.  This is truly a dynamic collection for any researcher wishing to gain a deeper understanding of the ways gender, race, and class intersect with labor movements in the United States.
Please contact Special Collections and Archives, Georgia State University Library, for more information about this collection (archives@gsu.edu, 404.413.2880). This blog post was contributed by Crystal Rodgers, who processed the 9to5 Atlanta Records while working as a processing assistant in Special Collections and Archives. Thanks, Crystal!
Two images in this post came from the Women's Policy Group Records, part of GSU Library's Women's Collection, and an additional resource for information about 9to5 Atlanta!