Alternatives to Reality TV at the Library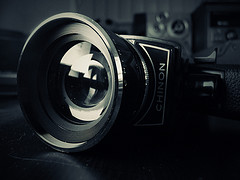 Do you want a taste of real reality?  Check out the genre that preceded reality TV, and which continues to afford us glimpses into the truest inner-workings of the human psyche – the documentary.
If you have studied the psychology of human behavior in theories, principles, and concepts through GSU's distinguished Psychology Department, you can see those theories in action by checking out some of these titles.  All are award-nominated or award-winning films.
Dear Zachary: A letter to a Son About His Father – Disturbing consequences of obsession and psychosis alongside a story about the incredible lengths some will go to in order to preserve family bonds.
51 Birch Street – How well do you think you know those family members to whom you are closest?  Watch this documentary, and think again.
Prodigal Sons – How three small-town brothers from Montana battled with identity formation while growing up.  And how they have fared as adults.
Deliver Us from Evil – A rare extended interview with a troubled man is juxtaposed alongside stories of the psychological effects his victims have had to endure.
The Devil and Daniel Johnston – A telling portrait of a young, gifted, personable, and talented musician/artist and his struggles with mental illness.
Protagonist – This documentary features "confessional style" interviews with four men – a bank robber, a terrorist, an evangelist, and a martial artist.  Compares these modern lives to classical Greek tragedies.
Jesus Camp – Depicts the cognitive and behavioral mechanics, style, and goals of the religious indoctrination of children.
Farmingville – The effects of cultural differences and prejudice/xenophobia in a northeastern U.S. community.
Do you have a favorite documentary that reveals remarkable truths about human behavioral psychology?  Share it with us in the comments.