New! Criminal Procedure and the Supreme Court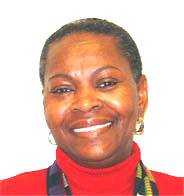 The fourth amendment of the U.S. Constitution is based on early English law that was established in order to prevent the King's Law from entering a home unannounced.  Jump to the 20th Century and the Supreme Court's interpretation of the 4th Amendment focused on making a distinction between Federal and State search & seizure laws.
A new book examines a selection of these  significant 20th Century Supreme Court cases.  Criminal Procedure and the Supreme Court, edited by Rolando V. Del Carmen with several contributing authors including Georgia State's Dr. Sue Carter Collins.  This volume, available in the University Library, combines the approach of the law school criminal procedure text which looks at each selected case in depth, and the Criminal Justice text which tends to focus on how the suspects and defendants are processed within the Justice System.